Documenting Taiwan's Queer History: In Memory of Mickey Chen
In December 2018, renowned documentary filmmaker and writer Mickey Chen (1967 – 2018) passed away unexpectedly, leaving behind a legacy of social activist films and writings that challenged social norms. Focusing on LGBTQ+ stories in Taiwan, Chen gave disenfranchised communities the voice they needed. He documented significant milestones in Taiwan's LGBTQ+ history, bringing to the big screen topics never discussed before, such as the lives and loves of the elderly queer community, and the taboo of AIDS and HIV. He actively fought for change on the streets and in the schools of Taiwan, and on the international stage. Chen successfully pushed for the revision of multiple discriminatory laws and systemic practices, striving for justice and understanding.
Although a widely recognised figure in Taiwan, for too long the world has overlooked Chen's work. Therefore, in commemoration of Mickey Chen three years after his passing, we are hosting a free week-long online screening from 4th to 10th December, featuring four of his documentaries: Not Just A Wedding Banquet (1996), Boys for Beauty (1999), Memorandum on Happiness (2003), and Scars on Memory (2005). Over the past few decades, Taiwan has come a long way – from the first public gay wedding in 1996, to the legalisation of same-sex marriage in 2019.
Accompanying this film series will be an online panel discussion on Wednesday 8th December with queer writer and researcher Chi Ta-Wei 紀大偉, as well as Gofyy 喀飛, gay activist and co-founder of Taiwan Tongzhi Hotline Association. In the panel, moderated by Dr How Wee Ng from the University of Westminster, we will discuss Taiwan's queer communities as represented through Chen's camera lens. We will revisit the key stages of LGBTQ+ movements in the past decades and look ahead to the future advancement of LGBTQ+ rights in Asia.
This is a free event but registration is required to receive web links for the films and online panel. Please book your free tickets here.
---
Film Screening Programme
Saturday 4 December to Friday 10 December

Not Just a Wedding Banquet 不只是喜宴
Dir. Mickey Chen, Mia Chen | Taiwan | 1996 | 44 min
Mickey Chen's first documentary, this film recorded the first ever public same-sex wedding ceremony of Taiwanese gay writer Yu-Sheng Hsu and his Uruguayan-American partner, Gary Harriman. Although it lacked any legal grounding, Mickey Chen and Mia Chen took the opportunity to document not only the story of their interracial relationship, but also their exchange of vows – the film calls for a focus on LGBTQ+ human rights, and on individual stories within the community. The wedding was not only an important milestone for the Taiwanese LGBTQ+ movement, but drew the attention of queer communities globally.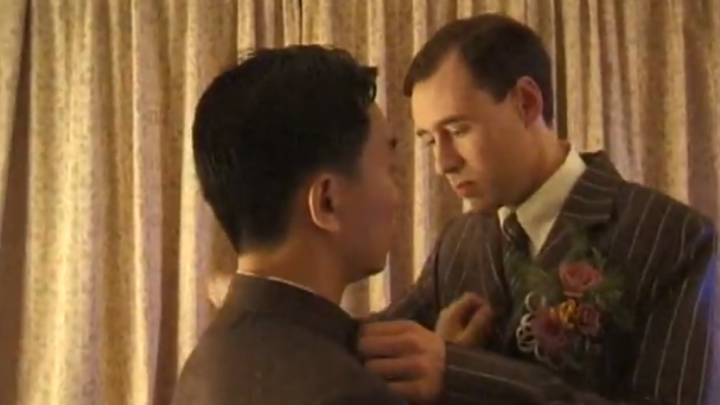 Boys for Beauty 美麗少年
Dir. Mickey Chen | Taiwan | 1999 | 63 min
A frank and entertaining portrait of the lives and family relations of three gay teenagers in Taipei, this documentary, the first in Chen's queer trilogy, candidly captures the day-to-day realities of its protagonists, and makes a brave statement against gender norms in a Confucian society. Yu decides to break up with his boyfriend prior to studying abroad. Morgan, having lived his high school life as an outcast, decides to tell his best friend about his AIDS diagnosis after ten years. Little Bin is a beautiful, androgynous, cross-dressing performer. An exceptional achievement for documentaries in Taiwan, the film was a box-office success as well as a brilliant exposé of the lifestyles of people on the fringes of society.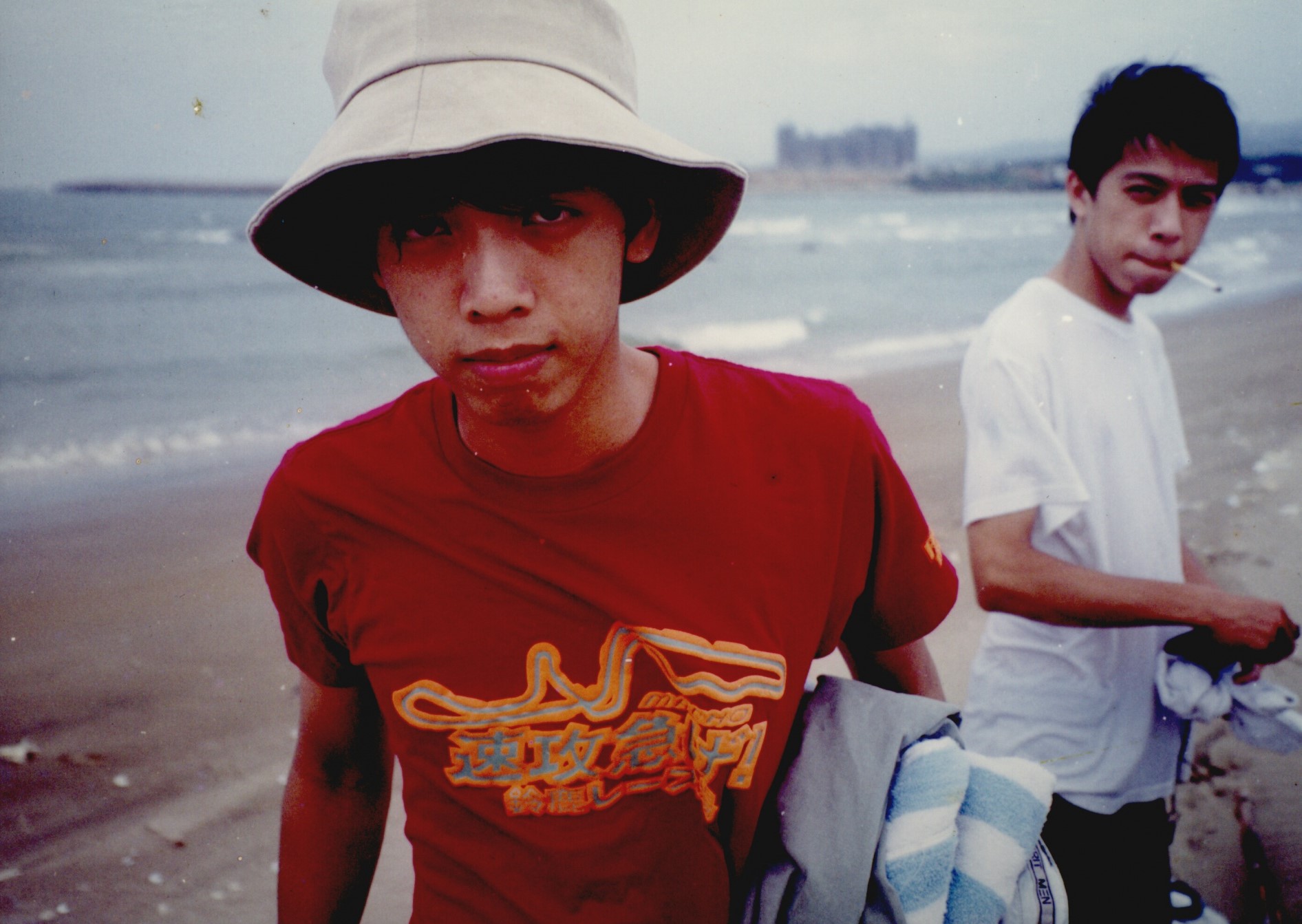 Memorandum on Happiness 幸福備忘錄
Dir. Mickey Chen | Taiwan | 2003 | 45 min
The second instalment in Chen's queer trilogy, this documentary is about the sweetness and pain of life, pursuit and loss. This is a story of two marriages, between Yu-Sheng Hsu and Gary Harriman, and Tom and Hannah – four lives changed forever in marriage. Showing how people negotiate their public and personal lives, the film's parallel structure lays bare the complexity of homosexual love and the cruelty inherent in love itself; its violence and the scars it leaves behind.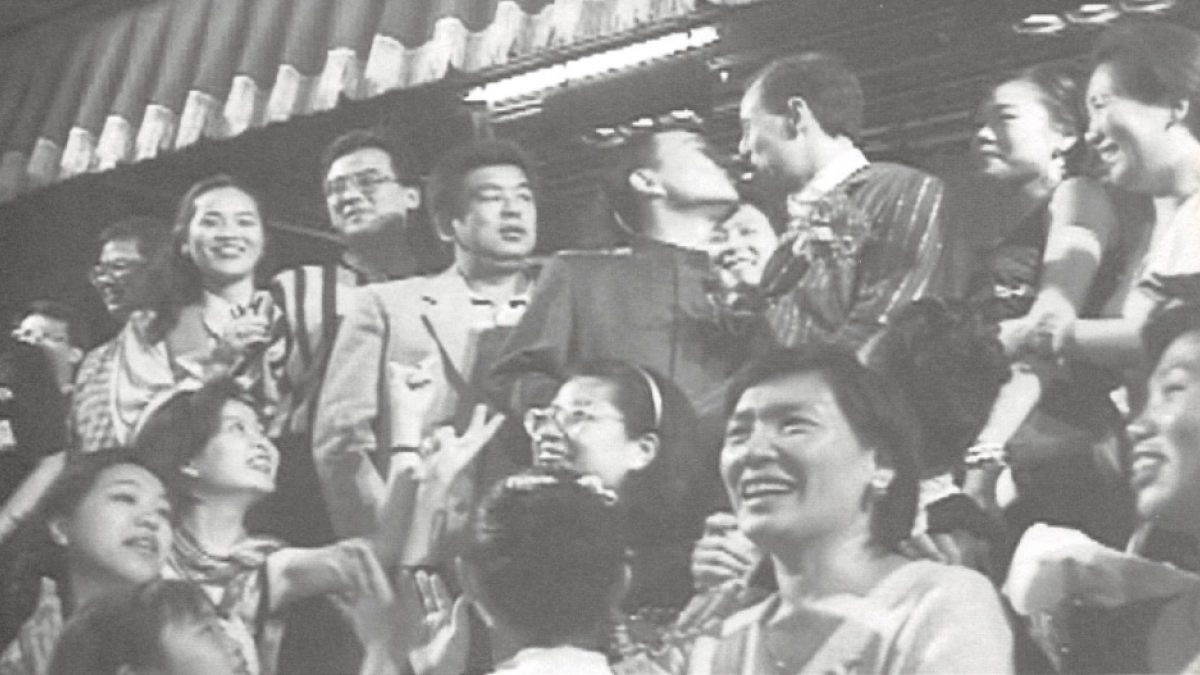 Scars on Memory 無偶之家,往事之城
Dir. Mickey Chen | Taiwan | 2005 | 52 min
The final instalment of Chen's queer trilogy, this melancholy documentary was filmed over five years, documenting a highly marginalised group – the elderly queer community. An ex-police officer spent his entire life looking for his one true love, only to have his partner snatched away by cancer. Another couple are likewise separated by life and death, with the only consolation for the living stemming from the family's understanding of their relationship. As life fades away, it is accompanied by the tears of a loved one, and of lost youth. Two gay love stories, beautifully weaved together, shine a spotlight on issues of ageing, AIDS, love and life.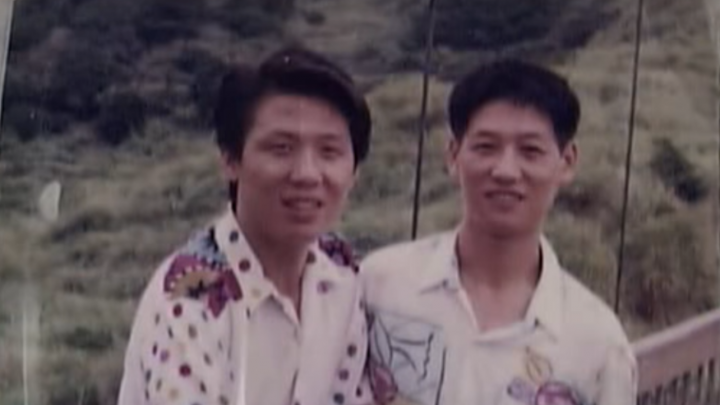 ---
Online Panel Discussion
Wednesday 8 December, 13:00 to 14:30
Panellists
Ta-Wei Chi 紀大偉
Ta-wei Chi (taweichi.com) is a queer writer in Taipei. His science fiction novel, The Membranes, originally published in Chinese, is available in Japanese, French and English. His speculative fiction story collection, The Pearls, is available in French. With a PhD in Comparative Literature from UCLA, he is associate professor of Taiwanese literature at National Chengchi University, where he teaches LGBT studies and disability studies. His monograph in Chinese discusses LGBT representations in Taiwanese literature from the 1960s to the new millennium.
Gofyy 喀飛
Gofyy has devoted over 25 years of his life to LGBTQ+ activism: he is one of the founders and the founding chairperson of Taiwan Tongzhi (LGBTQ+) Hotline Association, the largest LGBTQ+ association in Taiwan. He was the key driving force behind the birth of two oral history books about elderly LGBT+ populations in Taiwan: Rainbow Daddy Bus (2010, Gbooks), Grandmas' Girlfriends (2020, Locus Publishing Company). Most recently, he is the author of The 30-year Crusade of LGBT Rights Movments in Taiwan (2021, Gate Books), a retrospective of the LGBT+ movement in Taiwan.
Moderator
Dr How Wee Ng 黃浩威
Dr Ng is Lecturer in Chinese Studies at the University of Westminster. His research interests include censorship in Sinophone cinema and television, audience studies and the exclusionary politics of representation related to ethnicity, nationality, gender, sexuality and class in theatre and media. He has publications on the Taipei Golden Horse film awards, Singapore Cinema, Mainland Chinese television censorship and Singapore Chinese theatre.
---
This event is organised in partnership with the Centre of Taiwan Studies, SOAS University of London. With support from the Ministry of Culture of Taiwan, and Taiwan Film and Audiovisual Institute X Taiwan Docs