QE: Docs4Pride
Pride 2020 will be like no other. With parades and events across the world cancelled, it feels like a time to reflect on the work that still needs to be done to ensure a more inclusive movement worldwide. Through the power of film, QE: Docs4Pride aims to uplift and amplify the voices of those marginalised in the LGBTQ+ community, aligning with wider global conversations about racial justice and the recognition of minority groups.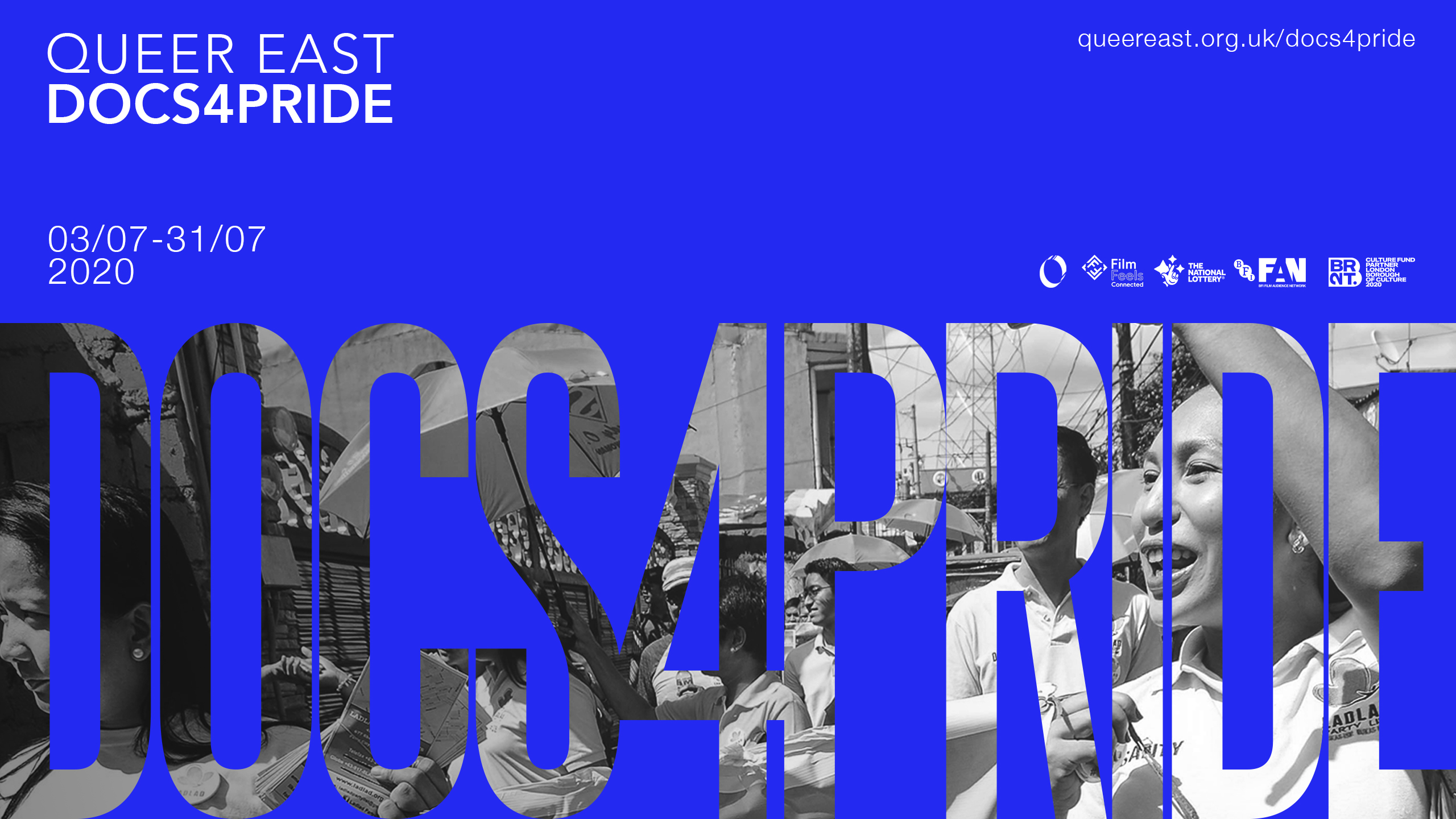 QE: Docs4Pride launches on 3 July with four free-to-stream documentaries, Out Run (US, Philippines), Shanghai Queer (China), TAIPEILOVE* (Germany, Taiwan) and Of Love & Law (Japan, UK, France). The virtual programme from Queer East for the Pride season shines a light on queer activism in East and Southeast Asia, aiming to inspire and unlock the collaborative strength of the global queer community.
---
Out Run
Screening Date: 3 July – 10 July
Out Run follows Bemz Benedito, who led the world's only LGBTQ+ political party Ladlad, in her historic quest to become the first transgender woman elected to the Philippine Congress. The film documents Ladlad's journey of rallying LGBTQ+ representation and provides a unique look into how queer communities transition into the mainstream.
Dir S. Leo Chiang, Johnny Symons | USA, Philippines | 2016 | 75 min
---
Shanghai Queer
Screening Date: 10 July – 17 July
A documentary sharing collective memories of the LGBTQ+ community in the ever-changing city of Shanghai between 2003 and 2018. Shanghai Queer offers a rare insight into the city's grassroots queer activism, through a series of interviews with frontline activists, scholars, and artists.
Dir Xiangqi Chen | China | 2019 | 90 min
---
TAIPEILOVE*
Screening Date: 17 July – 24 July
TAIPEILOVE* documents Taiwan's crucial moments in becoming the first country in Asia to legalise same-sex marriage. Featuring extensive interviews with key activists and lawmakers, as well as ordinary queer people who share their intimate stories, the film is a vivid and important portrait of the ongoing struggles and shifting social attitudes towards LGBTQ+ equality in Asia.
Dir Lucie Liu | Germany, Taiwan | 2019 | 70 min
---
Of Love and Law
Screening Date: 24 July – 31 July
An openly gay couple, Fumi and Kazu, run Japan's first LGBTQ+ law firm. Passionately fighting for civil liberties, they represent clients who seek to challenge restrictive norms and discrimination. Through the couple's life and ground-breaking human rights work, the film offers a snapshot of Japan's changing and diverse society.
Dir Hikaru Toda | Japan, UK, France | 2019 | 94 min
---
QE: Docs4Pride is part of Film Feels Connected, a UK-wide cinema season supported by the National Lottery and BFI Film Audience Network. With additional support from the 2020 Culture Fund, as part of Brent 2020, London Borough of Culture.