Queer East Film Festival returns with a hybrid format of online and cinema screenings across the UK
Discover 36 films (16 features, 4 documentaries and 16 shorts), including 7 UK Premieres from 13 countries brought to you by Queer East – the festival fostering and promoting a cultural understanding about the queer Asian community.
The previously postponed Queer East Film Festival returns to cinemas across the UK with an additional seven films added to the original programme this October. Reimagined as a season-long showcase, the festival's in-person cinema screenings will now go beyond London to include Manchester, Nottingham and Bristol, as well as offer UK-wide virtual screenings for audiences to enjoy at home.
Queer East is a celebration of queer storytelling and activism in East and Southeast Asia and aims to uplift and amplify the voices of those marginalised in the LGBTQ+ community. To reflect on the significant progress that has been made, as well as the obstacles that millions still face in Asia. The festival welcomes everyone to be part of the discussion and celebrate diverse identities, cultures, and heritages of Asian and diasporic communities who have often been excluded from mainstream discourse in the UK.
Spanning over 50 years of filmmaking, the first edition of Queer East is a mix of classic retrospectives and new releases, to explore how culture, law, history, and social norms have affected and built the current queer Asian landscape.
Festival Director and Programmer of Queer East, Yi Wang says:
"Global events this year have yet again reminded us of the importance of reflecting on equalities. More than ever, we have the power to bring about change by challenging everything, from stereotypes to law makers. The establishment of Queer East is to shine a spotlight on the under-represented queer Asian community and encourage the public to hear the voices from those who dare to challenge.
Lockdown, social distancing and the 'new normal' have changed our lives and how we engage with arts and culture. With the tremendous support from our funders, cinemas, festival partners and audiences, I am extremely proud that the Queer East Film Festival is back, stronger and better. It is different to what we originally envisaged for our first year, but we are excited to share queer Asian storytelling to a wider audience through digital spaces and our nationwide tours.
Queer East is a platform for our Asian neighbourhood to celebrate their heritage and identity, for our queer friends to address the challenges many of us face, and for everyone to explore and exchange inspiring stories through the sharing of cinema and culture."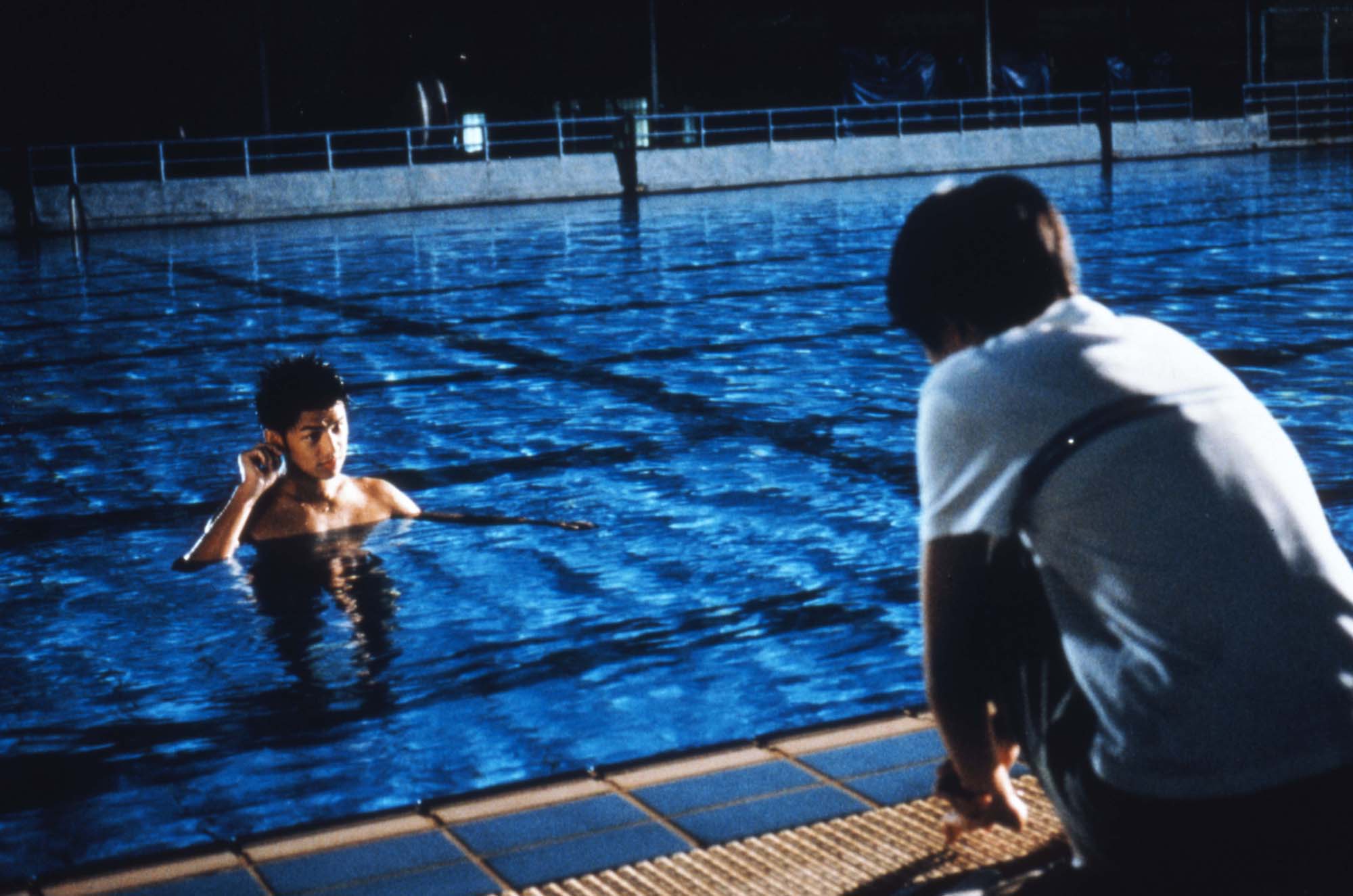 The festival opens its first cinema screening with a special 35mm presentation of Chih-Yen Yee's Blue Gate Crossing, a coming-of-age drama which explores the relationship between two high school students. This bittersweet tale of love and sexuality has remained timeless since its release in the early 2000s.
The Focus Taiwan strand celebrates Taiwan's landmark law for same-sex marriage, as the first and only in Asia. Films in this programme highlight the country's rich tradition of LGBTQ+ filmmaking, including the three-time Oscar winner Ang Lee and his 1993 classic, The Wedding Banquet. Award-winning films joining Queer East also include winners of Taiwan Golden Horse Awards, Alifu, the Prince/ss (Dir Yu-Lin Wang) and Girlfriend Boyfriend (Dir Ya-Che Yang). A strong selection of short films made by emerging talents include The Glamorous Boys of Tang (Dir Hui-Yu Su), The Summer of 12 (Dir Kuan-Ling Kuo) and Military Dog (Dir Ping-Wen Wang) exploring a wide range of queer subjects within the Taiwanese history and society.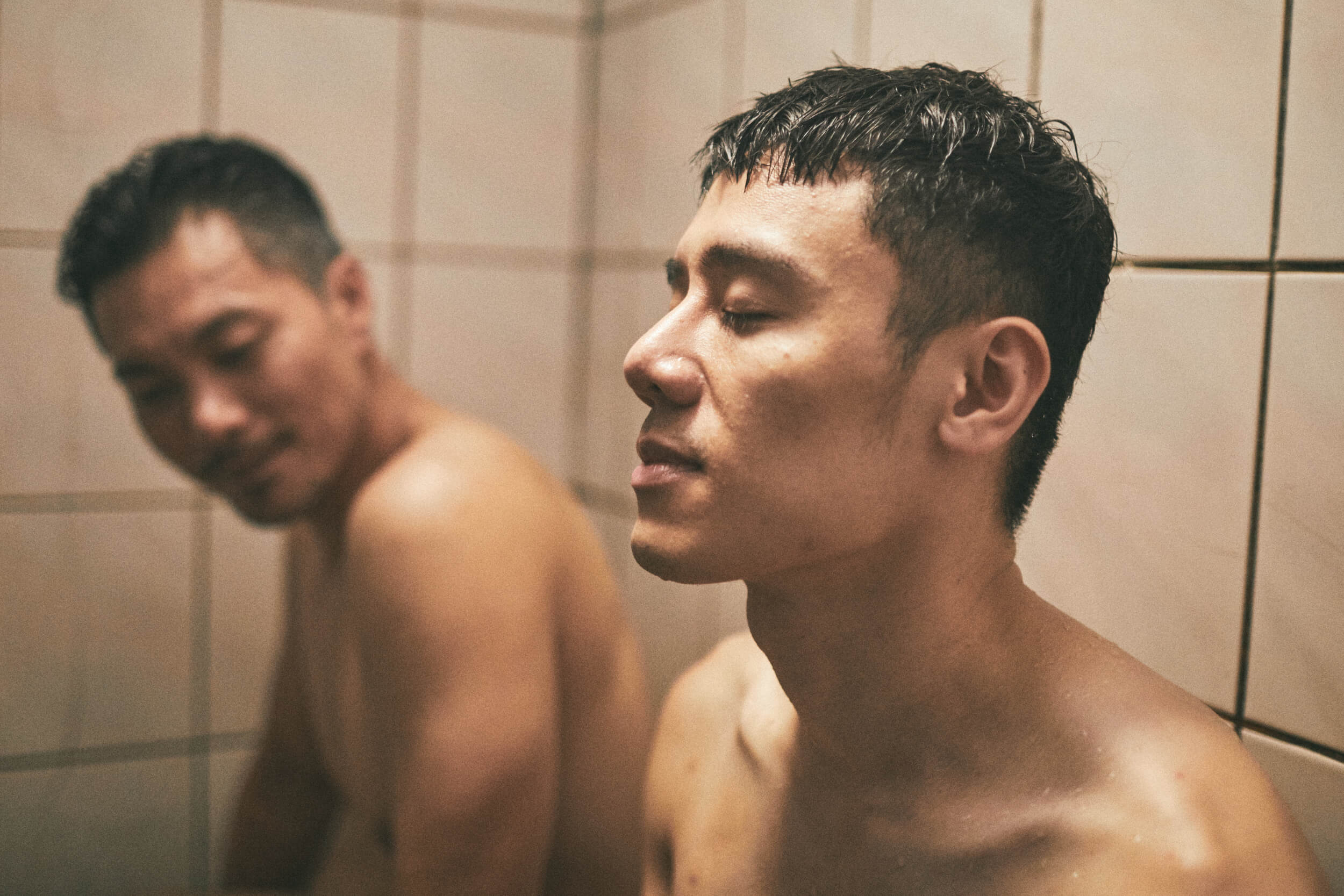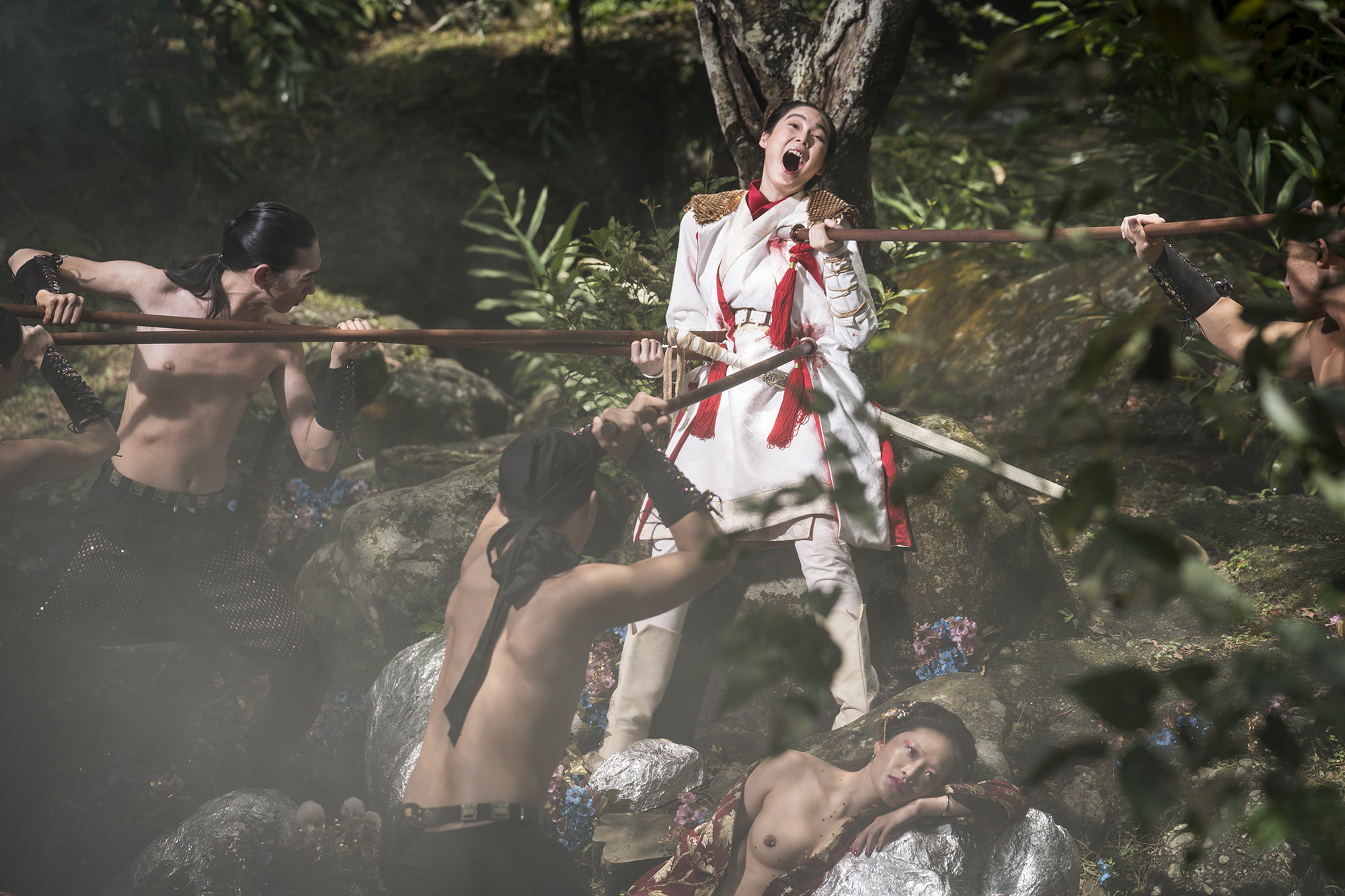 From November, the festival has partnered with leading regional venues in Manchester, Nottingham and Bristol to share the Queer East cinema experience. The programme includes the UK Premiere of Memories of My Body (Dir Garin Nugroho), Indonesia's official submission for the 2020 Academy Awards, Turning 18 (Dir Chao-Ti Ho), 2018 Sheffield Doc/Fest official selection, and Spider Lilies (Dir Zero Chou), Teddy Award for Best Feature Film at Berlinale 2007.
Available online for audiences across the UK, an exciting collaboration with the Cardiff-based Iris Prize LGBT+ Film Festival brings two UK virtual premieres, Between the Seasons (Dir Jun-Sik Kim) and The Teacher (Dir Ming-Lang Chen). In partnership with Barbican Cinema's Forbidden Colours strand, Sisterhood (Dir Tracy Choi) and Song Lang (Dir Leon Le), which can be streamed via the Barbican's newly launched Cinema on Demand platform from 23 October. The festival has also teamed up with Scottish Queer International Film Festival (SQIFF) and Taiwan Film Festival Edinburgh with exciting virtual offerings.
Additional programme highlights include Lilting, the assured and deeply moving debut feature of Cambodian-born British filmmaker, Hong Khaou, and winner of Teddy Jury Award at Berlinale 2019, A Dog Barking at the Moon (Dir Zi Xiang). The 1960s legendary Japanese queer classic, Funeral Parade of Roses (Dir Toshio Matsumoto) and a 2019 documentary Queer Japan (Dir Graham Kolbeins) both offer a snapshot of the vibrant and dazzling LGBTQ+ culture of Japan.
As part of Brent 2020, London Borough of Culture, a series of five screenings echoing Brent's strong Asian affiliations, in partnership with Lexi Cinema will now be expected to take place in early 2021.
Blue Gate Crossing (35mm)
Dir Chih-Yen Yee | Taiwan | 2002 | 85 min
22 October | Genesis Cinema
Alifu, the Prince/ss
Dir Yu-Lin Wang | Taiwan | 2017 | 95 min
25 October | Genesis Cinema
Shorts Programme: Gods and/or Monsters
Various directors | Taiwan, UK, US | 76 min
5 – 18 October 2020 | Scottish Queer International Film Festival | Online
Between the Seasons (UK Premiere)
Dir Jun-Sik Kim | South Korea | 2018 | 98 min
9 – 31 October 2020 | Iris Prize LGBT+ Film Festival | Online
The Teacher (UK Premiere)
Dir Ming-Lang Chen | Taiwan | 2019 | 92 min
10 – 31 October 2020 | Iris Prize LGBT+ Film Festival | Online
Sisterhood (UK Premiere)
Dir Tracy Choi | Hong Kong, Macao, Taiwan | 2016 | 97 min
23 October – 5 November 2020 | Barbican Cinema on Demand | Online
Song Lang
Dir Leon Le | Vietnam | 2018 | 101 min
23 October – 5 November 2020 | Barbican Cinema on Demand | Online
Turning 18
Dir Chao-Ti Ho | Taiwan | 2018 | 87 min
Tuesday 3 November 2020 | Riverside Studios
Thursday 26 November 2020 | HOME Manchester
Funeral Parade of Roses
Dir Toshio Matsumoto | Japan | 1969 | 105 min
6 November | Catford Mews
Looking For? (UK Premiere)
Dir Tung-Yen Chou | Taiwan | 2017 | 60 min
7 November | Catford Mews
Tracey
Dir Jun Li | Hong Kong | 2018 | 119 min
8 November | Riverside Studios
Memories of My Body (UK Premiere)
Dir Garin Nugroho | Indonesia | 2018 | 106 min
23 November 2020 | HOME Manchester
19 January 2021 | Barbican Centre
A Dog Barking at the Moon
Dir Zi Xiang | China, Spain | 2019 | 107 min
November 2020 (TBC) | Curzon Goldsmiths
The Shepherds (UK Premiere)
Dir Elvis Lu | Taiwan | 2018 | 70 min
November 2020 (TBC) | Taiwan Film Festival Edinburgh | Online
Nobody (UK Premiere)
Dir Chun-Hua Lin | Taiwan | 2020 | 83 min
November 2020 (TBC) | Taiwan Film Festival Edinburgh | Online
Queer Japan
Dir Graham Kolbeins | Japan, US | 2019 | 100 min
November 2020 (TBC)
Girlfriend Boyfriend
Dir Ya-Che Yang | Taiwan | 2012 | 105 min
November 2020 (TBC)
Spider Lilies
Dir Zero Chou | Taiwan | 2006 | 97 min
November 2020 (TBC)
The Wedding Banquet
Dir. Ang Lee | Taiwan, US | 1993 | 106 min
November 2020 (TBC)
Lilting
Dir Hong Khaou | UK | 2013 | 86 min
Early 2021 (TBC)
Malila: The Farewell Flower
Dir. Anucha Boonyawatana | Thailand | 2017 | 97 min
Early 2021 (TBC)
*Please follow Queer East's social media channels and website for the latest screening information