The full programme for the first Queer East Film Festival is announced. The curated series of screenings across London, with accompanying panel events, will explore identity, religion, family, adulthood and politics through queer relationships on screen, specifically from East and Southeast Asia.
Many have seen the significant progress of LGBTQ+ rights across the world, but progress in Asia has been mixed. The festival invites everyone in the UK to be part of the discussion and celebrate diverse identities, cultures, and heritages of Asian and Asian diasporic communities who've often been excluded from mainstream discourse.
The programme is a mix of classic films and new releases, exploring how culture, law, history, and social norms have affected and built the current Asian queer landscape over 50 years of cinema.
Twenty-nine films (feature, documentary and short), including 6 UK Premieres and 2 London Premieres, from 13 countries across Asia will be screened in cinemas across the capital to foster and promote a cultural understanding of what it means to live in Asia and be queer today. Tickets are on sale now at https://queereast.org.uk/festival-2020/
The festival will open with the pioneering transgender drama from Hong Kong, Tracey, which follows 51-year-old Tung Tai-hung, who is caught between his role as a family man, and his desires as a woman trapped in a man's body. This debut feature by Jun Li tells a powerful story of identity and acceptance. The closing film is a special 35 mm presentation of Chih-Yen Yee's Blue Gate Crossing, a coming-of-age drama which explores the relationship between two high school students. The bittersweet tale of love and sexuality has remained timeless since its release in the early 2000s.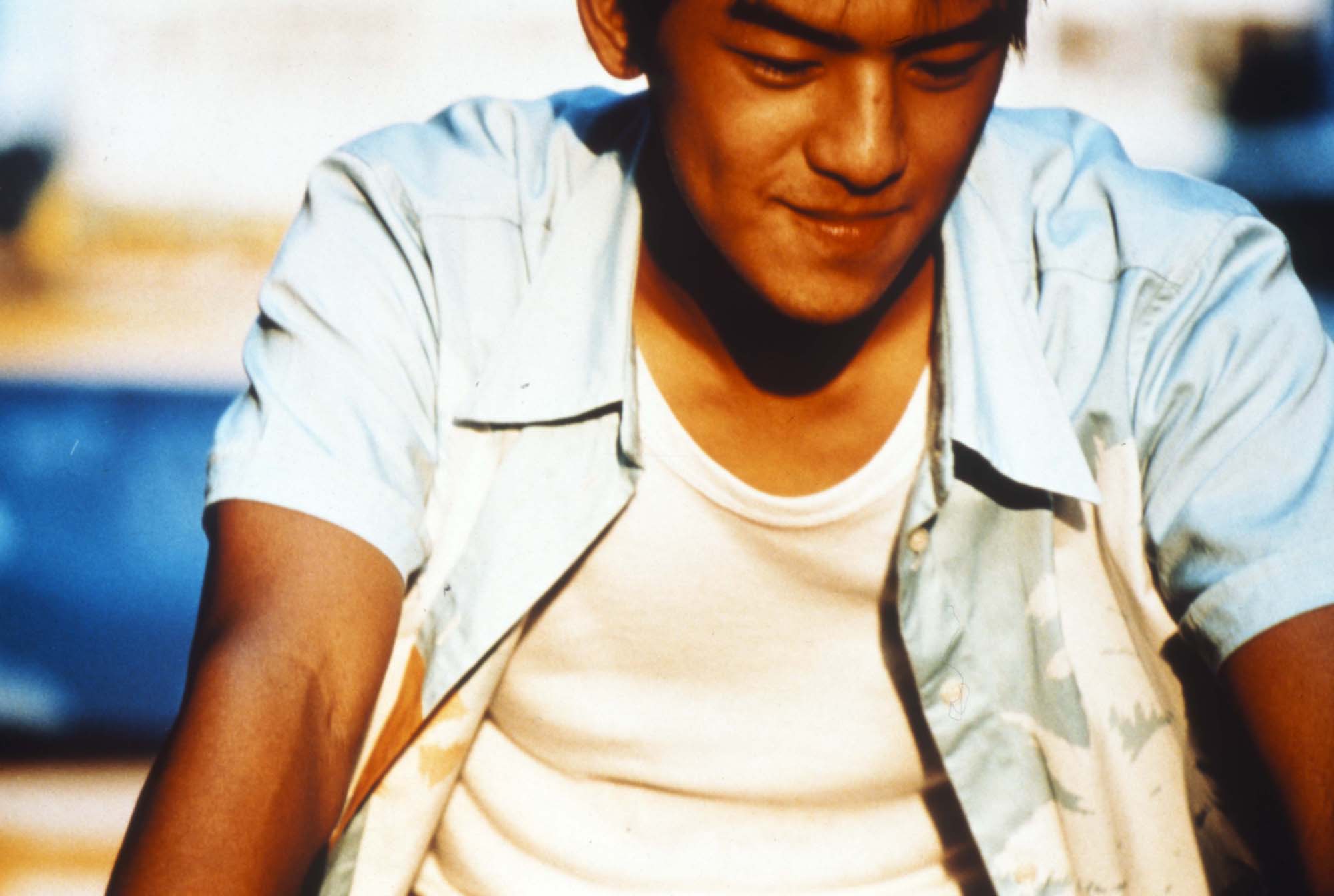 As part of the Brent 2020 London Borough of Culture, a series of five screenings will take place at the Lexi Cinema from 18 to 25 April, celebrating Brent's strong Asian community. Programme highlights include two UK Premieres; Between the Seasons, from South Korea, is director Jun-Sik Kim's debut feature which sensitively develops the emotional lives of two women, and offers a thoughtful reflection on gender, sexuality and self-acceptance; and The Shepherds (Dir Elvis Lu), which follows Taiwan's Tong-Kwang Church, first Christian church for LGBTQ+ communities in the Mandarin-speaking world. Thailand's official selection for the 2019 Academy Awards, Malila: The Farewell Flower offers a quiet and meditative, yet strikingly visceral portrayal of mortality.
An exciting collaboration with the Barbican cinema's Forbidden Colours programme showcases films from regions where LGBTQ+ people still suffer societal oppression and struggle for equality. Screenings include the UK Premieres of Memories of My Body, Indonesia's official submission for the 2020 Academy Awards and Sisterhood, a rarely seen lesbian story in a Chinese cultural context by emerging young director, Tracy Choi. The award-winning Song Lang, by Leon Le, set in 1980s Saigon, is a favourite with critics worldwide and will also feature.
Celebrating Taiwan as the first country in Asia to legalise same-sex marriage, the festival's Focus Taiwan programme highlights the island's rich tradition of LGBTQ+ filmmaking. From three-time Oscar winner Ang Lee's The Wedding Banquet to the UK Premiere of the Taipei Golden Horse Awards nominee, The Teacher by Ming-Lang Chen. The programme also highlights Turning 18 (Dir Chao-Ti Ho), 2018 Sheffield Doc/Fest official selection, Spider Lilies (Dir Zero Chou), 2007 Berlinale Teddy Award for Best Feature Film; Girlfriend Boyfriend (Dir Ya-Che Yang) and Looking For? (Dir Tung-Yen Chou). A selection of Taiwanese short films including Alienation, Adorable and Military Dog will also explore various queer topics. Screenings will take place at the Genesis Cinema, Lexi Cinema, Regent Street Cinema, and Rio Cinema.
A series of free special events including a panel discussion 'Queer Movements: Fighting for LGBTQ+ Rights in Asia' which will invite frontline activists and researchers Chia-Wei Chi, Otgonbaatar Tsedendemberel and Eliz Wong. They will discuss topics on queer activism, from the role of grassroots LGBTQ+ and civic groups play in influencing legislative changes to strategies for unifying global queer communities. Celebrating female achievements, the panel 'Female Gazes: Queer Women in East Asian cinema' will explore how female filmmakers have fought to highlight the importance of diverse representation in the film industry, both on-screen and behind the camera. Joined by international guests Ching Fan, the former director of Women Make Waves film festival Taiwan, Zero Chou, the director of Spider Lilies, and Tracy Choi, the director of Sisterhood.
Additional programme highlights include the partnership with the Prince Charles Cinema's Unicorn Nights which will present Lilting, the assured and deeply moving debut feature of Cambodian-born British filmmaker Hong Khaou; and Queer Japan (Dir Graham Kolbeins), an exploration of the vibrant and inspiring group of LGBTQ+ people in contemporary Japan. 2019 Berlinale Teddy Jury Award winner, director Zi Xiang's A Dog Barking at the Moon will be screening at the Curzon Goldsmiths. After a sold-out screening at last year's Fringe! Queer Film & Arts Fest, the legendary Japanese queer classic, Toshio Matsumoto's Funeral Parade of Roses, will return to the Deptford Cinema.
FULL PROGRAMME
Saturday 18 April
Lexi Cinema
Opening Film: Tracey
Dir Jun Li | Hong Kong | 2018 | 119 min
Sunday 19 April
Lexi Cinema
The Shepherds (UK Premiere)
Dir Elvis Lu | Taiwan | 2018 | 70 min
Preceded by Lupah Sug | Dir Rhadem Camlian Morados | Philippines | 2018 | 30 min
Monday 20 April
Somerset House – Lancaster Room
Panel Discussion: Queer Movements: Fighting for LGBTQ+ Rights in Asia
Tuesday 21 April
Lexi Cinema
Between the Seasons (UK Premiere)
Dir Jun-Sik Kim | South Korea | 2018 | 98 min
Preceded by Catch the Light | Dir Siddharth Chauhan | India | 2019 | 22 min
Wednesday 22 April
Barbican Centre
Memories of My Body (UK Premiere)
Dir Garin Nugroho | Indonesia | 2018 | 106 min
Deptford Cinema
Funeral Parade of Roses
Dir Toshio Matsumoto | Japan | 1969 | 105 min
Preceded by Alienation | Dir Kang-chien Chiu | Taiwan | 1966 | 6 min
Thursday 23 April
Lexi Cinema
Malila: The Farewell Flower
Dir. Anucha Boonyawatana | Thailand | 2017 | 97 min
Preceded by The Last Letter | Dir Vishal Jejurkar | India | 2018 | 15min
Friday 24 April
Barbican Centre
Sisterhood (UK Premiere) + Director Q&A
Dir Tracy Choi | Hong Kong, Macao, Taiwan | 2016 | 97 min
Saturday 25 April
SOAS University of London
Panel Discussion: Female Gazes: Queer Women in East Asian Cinema
Lexi Cinema
Girlfriend Boyfriend
Dir Ya-Che Yang | Taiwan | 2012 | 105 min
Sunday 26 April
Curzon Goldsmiths
A Dog Barking at the Moon
Dir Zi Xiang | China, Spain | 2019 | 107 min
Preceded by A Woman's Wife | Dir Ahlam Jang | South Korea | 2018 | 20 min
Genesis Cinema
Spider Lilies + Director Q&A
Dir Zero Chou | Taiwan | 2006 | 97 min
Monday 27 April
Prince Charles Cinema
Lilting
Dir Hong Khaou | UK | 2013 | 86 min
Regent Street Cinema
Turning 18
Dir Chao-Ti Ho | Taiwan | 2018 | 87 min
Tuesday 28 April
Rio Cinema
The Wedding Banquet
Dir. Ang Lee | Taiwan, US | 1993 | 106 min
Wednesday 29 April
Prince Charles Cinema
Queer Japan
Dir Graham Kolbeins | Japan, US | 2019 | 100 min
Preceded by Military Dog | Dir Ping-Wen Wang | Taiwan| 2018 | 11 min
Thursday 30 April
Barbican Centre
Song Lang
Dir Leon Le | Vietnam | 2018 | 101 min
Friday 1 May
Genesis Cinema
The Teacher (UK Premiere)
Dir Ming-Lang Chen | Taiwan | 2019 | 92 min
Preceded by Langit Budak Biru | Dir Kean-Hian Lim | Malaysia | 2018 | 23 min
Saturday 2 May
Rio Cinema
Looking For? (UK Premiere) + Director Q&A
Dir Tung-Yen Chou | Taiwan | 2017 | 60 min
Preceded by Beer! Beer! | Dir Popo Fan | Germany | 2019 | 17 min
Preceded by Adorable | Dir Cheng-Hsu Chung | Taiwan, UK | 2018 | 6 min
Genesis Cinema
Closing Film: Blue Gate Crossing (35 mm)
Dir Chih-Yen Yee | Taiwan | 2002 | 85 min