To mark this year's Pride, Queer East returns to cinemas across London with a diverse set of films from China, Indonesia, Japan, Taiwan, and the UK, exploring how culture, law, history, and social norms have shaped the current queer landscape in East and Southeast Asia.
The film screenings begin on Saturday 5 June at the Lexi Cinema with the Taiwanese award-winning blockbuster GF*BF (2012), exploring the relationship between sexuality and political activism. The programme also features Toshio Matsumoto's kaleidoscopic masterpiece Funeral Parade of Roses (Japan, 1969), Oscar-winning director Ang Lee's gay romantic comedy The Wedding Banquet (Taiwan/USA, 1993), the UK premiere of Memories of My Body (Indonesia, 2018), As We Like It (Taiwan, 2021), Berlinale Teddy Jury Award-winner A Dog Barking at the Moon (China/Spain, 2019), BAFTA nominee Lilting (UK, 2014), and documentary The Two Lives of Li Ermao (China, 2019).
The film screenings will be taking place throughout June and July, in the Barbican Centre, Catford Mews, Curzon Goldsmiths, Genesis Cinema and the Lexi Cinema.
Full Programme
Girlfriend Boyfriend – GF*BF 女朋友男朋友
18:30 Saturday 5 June
The Lexi Cinema
Book Now
GF*BF charts a love triangle between three friends growing up in the turbulent 1980s, portraying the parallels between Taiwan's transition to democracy, and the characters' journeys from teenage repression to emotional maturity.
Introduction by Christopher Brown, University of Sussex
---
Funeral Parade of Roses 薔薇の葬列
20:15 Friday 11 June
Catford Mews
Book Now
Shining a light on gay subcultures in the 1960s Tokyo underground scene, the film is about Eddie, a transgender hostess at Bar Genet, and her involvement in a violent love triangle. Toshio Matsumoto's shattering, kaleidoscopic masterpiece is one of the most subversive and intoxicating films of the Japanese New Wave.
---
The Wedding Banquet 囍宴
18:00 Saturday 12 June
Catford Mews
Book Now

Ang Lee's romantic comedy is about Wai-Tung, a gay Taiwanese immigrant living in Manhattan, who resolves to marry a woman in order to appease his parents. Both farcical and touching, Lee's film is a landmark of LGBTQ+ cinema and anticipates later debates over gay marriage.

Introduction by Christopher Brown, University of Sussex
---
Lilting
12:30 Sunday 20 June
The Lexi Cinema
Book Now
Hong Khaou's debut feature tells the story of a widowed mother who attempts to understand her son, Kai, after his sudden death. Unaware that Kai was gay, she finds her world disrupted by the revelations of his lover Richard. The film is a heartfelt study of grieving and loneliness.
---
Memories of My Body Kucumbu Tubuh Indahku (UK Premiere)
18:00 Tuesday 6 July
Barbican Centre
Book Now

This experimental biopic incorporates music and dance to explore the life of Juno, who is trained as a Lengger Lanang, a man who performs as a woman. Spanning over four decades of Indonesian history, the film makes a poetic statement on the political and artistic power of the body.

Recorded Introduction by Eric Sasono
---
As We Like It 揭大歡喜 (UK Premiere)
18:30 Friday 16 July
Genesis Cinema
Book Now

A reworking of Shakespeare's play, As We Like It is set in an internet-free neighbourhood in the bustling, futuristic metropolis of Taipei. With an entirely female cast, Chen and Wei's energetic film upends the binary world through its exploration of gender politics, role-playing, and human desire.

In partnership with Chinese Visual Festival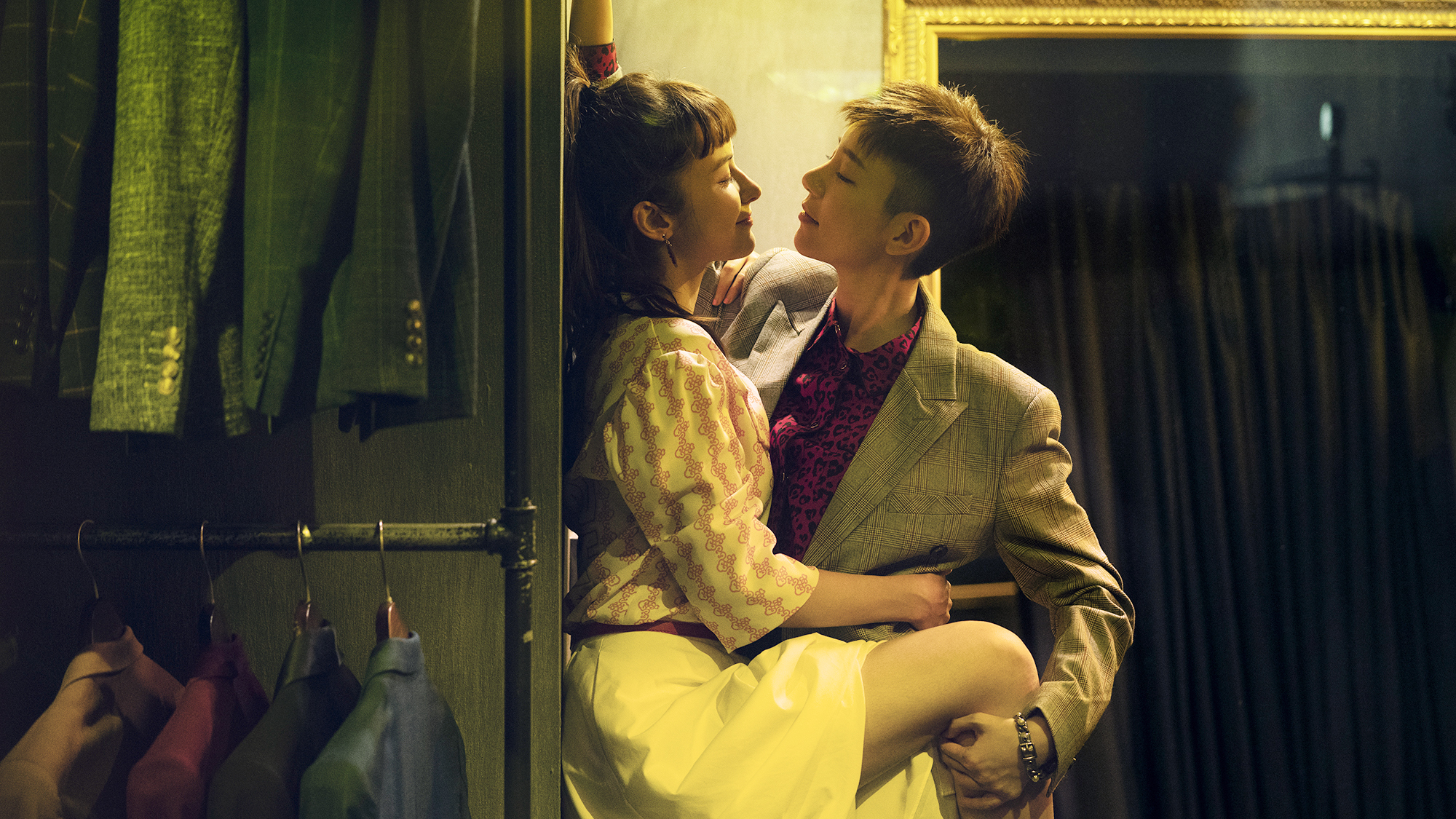 ---
A Dog Barking at the Moon 再见,南屏晚钟
12:15 Saturday 17 July
The Lexi Cinema
Book Now

Returning to China, pregnant writer Xiaoyu is immediately drawn into the longstanding conflicts between her gay father and cult-obsessed mother. Zi Xiang's debut feature powerfully reveals how the misery resulting from repressive cultural norms is passed from one generation to another.
Introduction by Christopher Brown, University of Sussex
---
The Two Lives of Li Ermao 二毛
18:30 Monday 19 July
Genesis Cinema
Book Now

Filmed over 17 years in southern China, this intimate and heart-wrenching documentary is about Li Ermao, a transgender migrant worker who transitions from male to female, then back to male. In this touching tale, we witness Li searching for identity, struggling for love, and fighting for survival.

In partnership with Chinese Visual Festival