Queer East hits the road for its UK tour. Following the success of its London edition this September, the festival will embark on a nationwide journey, bringing a selection of films to seven destinations: Cardiff, Manchester, Birmingham, Nottingham, Reading, Edinburgh, and Sheffield. The touring programme aims to showcase the best of East and Southeast Asian LGBTQ+ cinema to audiences across the UK, empowering marginalised voices and facilitating conversations about queer Asian heritage.
The touring season runs from October to December and features over 10 films from the festival's 2021 programme. Highlights include Days (Taiwan), by the acclaimed director Tsai Ming-liang, and screenings of several films recently premiered in the UK by Queer East: Daughters (Japan, 2020), Dear Tenant (Taiwan, 2020), Moonlit Winter (South Korea, 2019), and Number 1 (Singapore, 2020). The tour also showcases a series of retrospective releases such as Merry Christmas, Mr. Lawrence (Japan, 1983), Gohatto (Japan, 1999), Hush! (Japan, 2001), and Lan Yu (China, 2001).
Full Programme
Goodbye Mother (Thua Me Con Di) – UK Premiere
15:00 Saturday 9 October
Iris Prize LGBT+ Film Festival – Premiere Cinemas Cardiff
Book Now
9 to 31 October
Iris Prize LGBT+ Film Festival – Online
Book Now
Van, the heir of a Vietnamese family, returns home from the USA for the first time in nine years. But his whole family is surprised when a young Vietnamese American named Ian comes with him. Nobody knows that Ian is Van's boyfriend, nor that the pair intend to announce their relationship to Van's widowed mother.
Dir Trinh Dinh Le Minh / Vietnam / 2019 / 106 min
Presented in partnership with Iris Prize LGBT+ Film Festival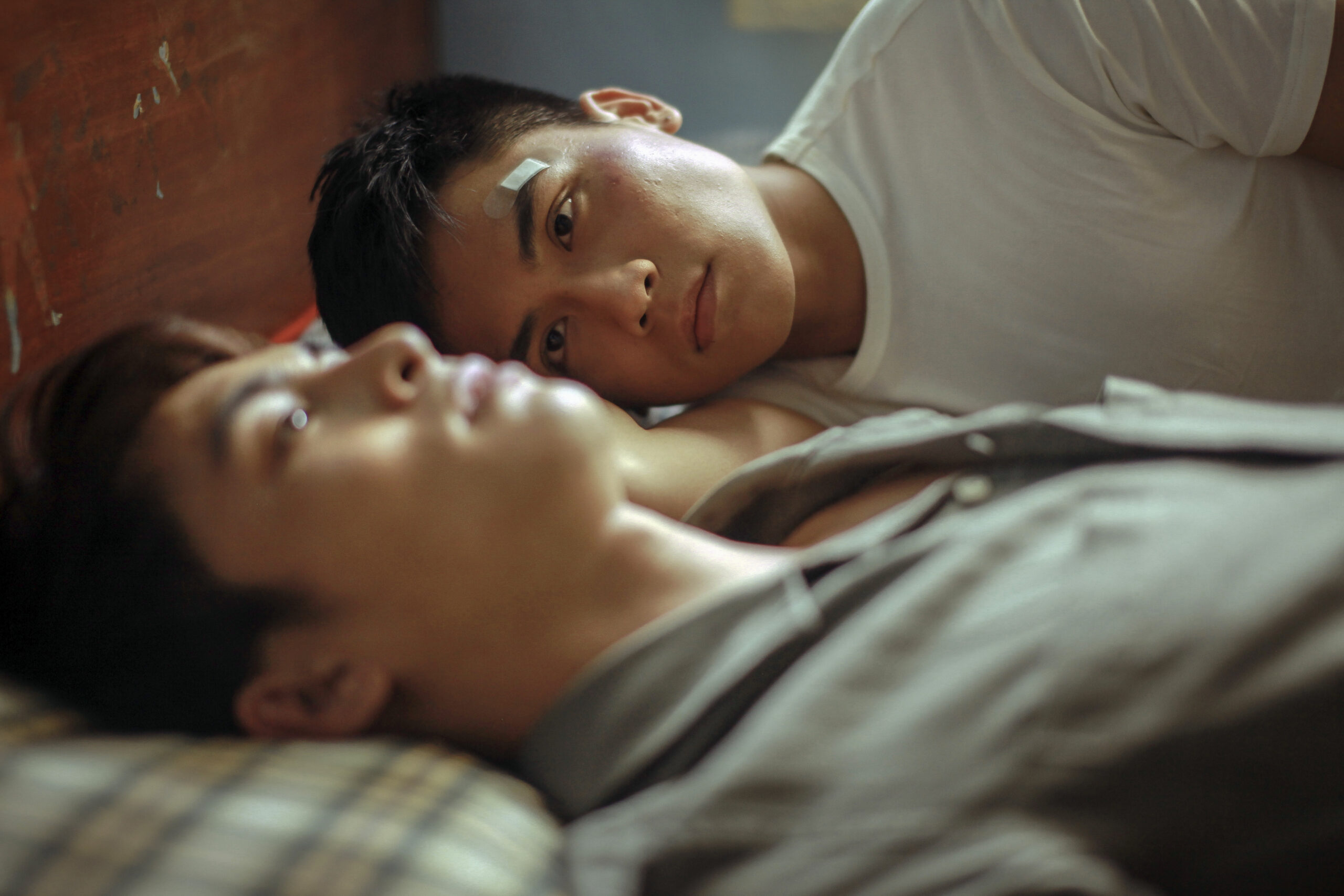 ---
14:30 Saturday 23 October
HOME Manchester
Book Now
When Kang meets Non, gentle caresses soothe their pain and loneliness as they find consolation in each other. Acclaimed director Tsai Ming-Liang's experimental feature extends the boundaries of abstract realism, distilling his subtle cinematic language into its purest form. Days won multiple awards at major film festivals internationally.
Dir Tsai Ming-Liang / Taiwan, France / 2020 / 127 min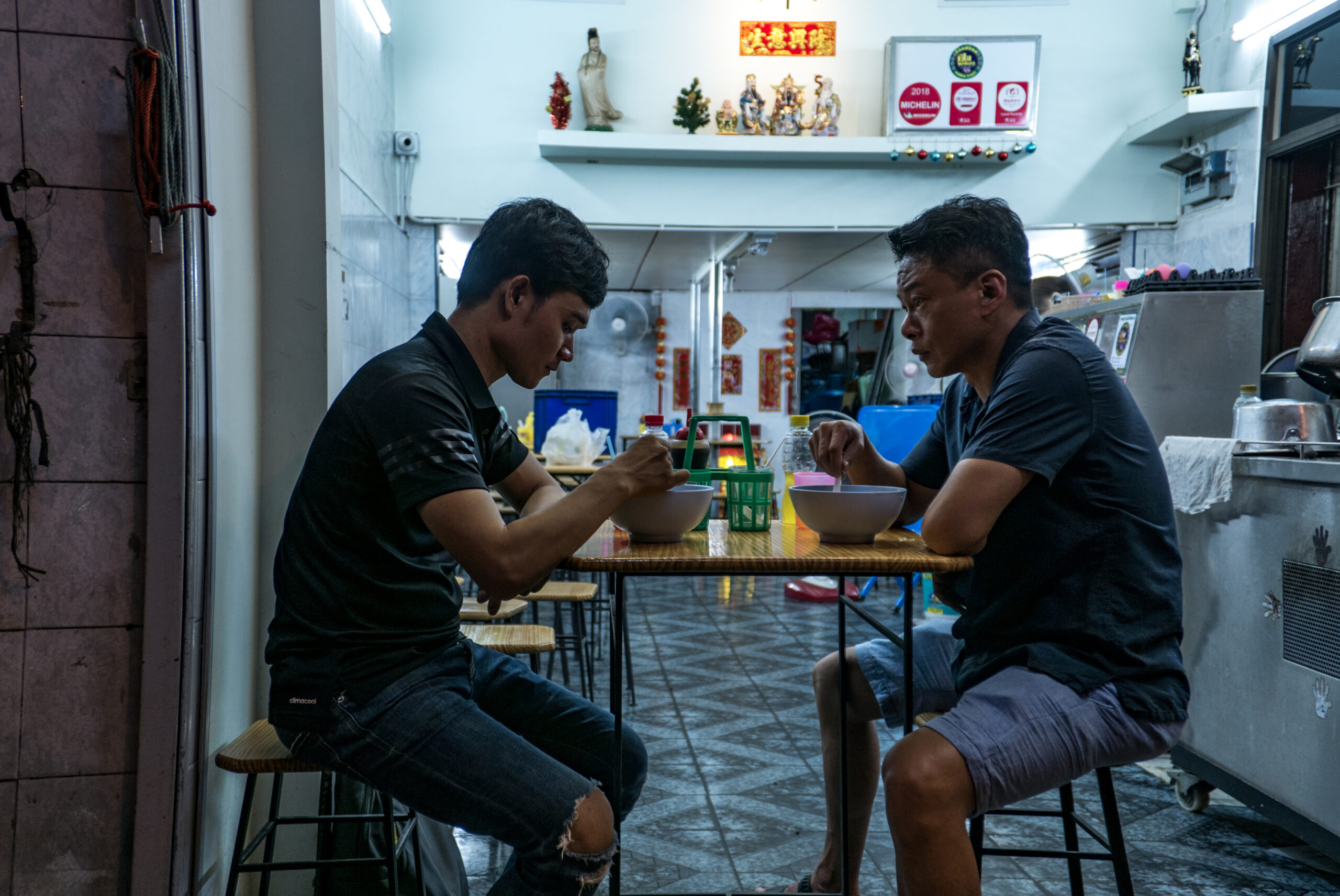 ---
20:30 Wednesday 27 Oct
Midlands Arts Centre, Birmingham
Book Now
17:45 Thursday 18 November
Filmhouse, Edinburgh
Book Now
17:45 Tuesday 7 December
Showroom Cinema, Sheffield
Book Now
The ownership of an apartment is transferred to the landlady's young grandson, who has been legally adopted by her tenant, setting the stage for conflict with the family. This heartfelt portrayal of unconditional love makes a plea for LGBTQ+ equality, and won three Golden Horse Awards.
Dir Yu-Chieh Cheng / Taiwan / 2020 / 112 min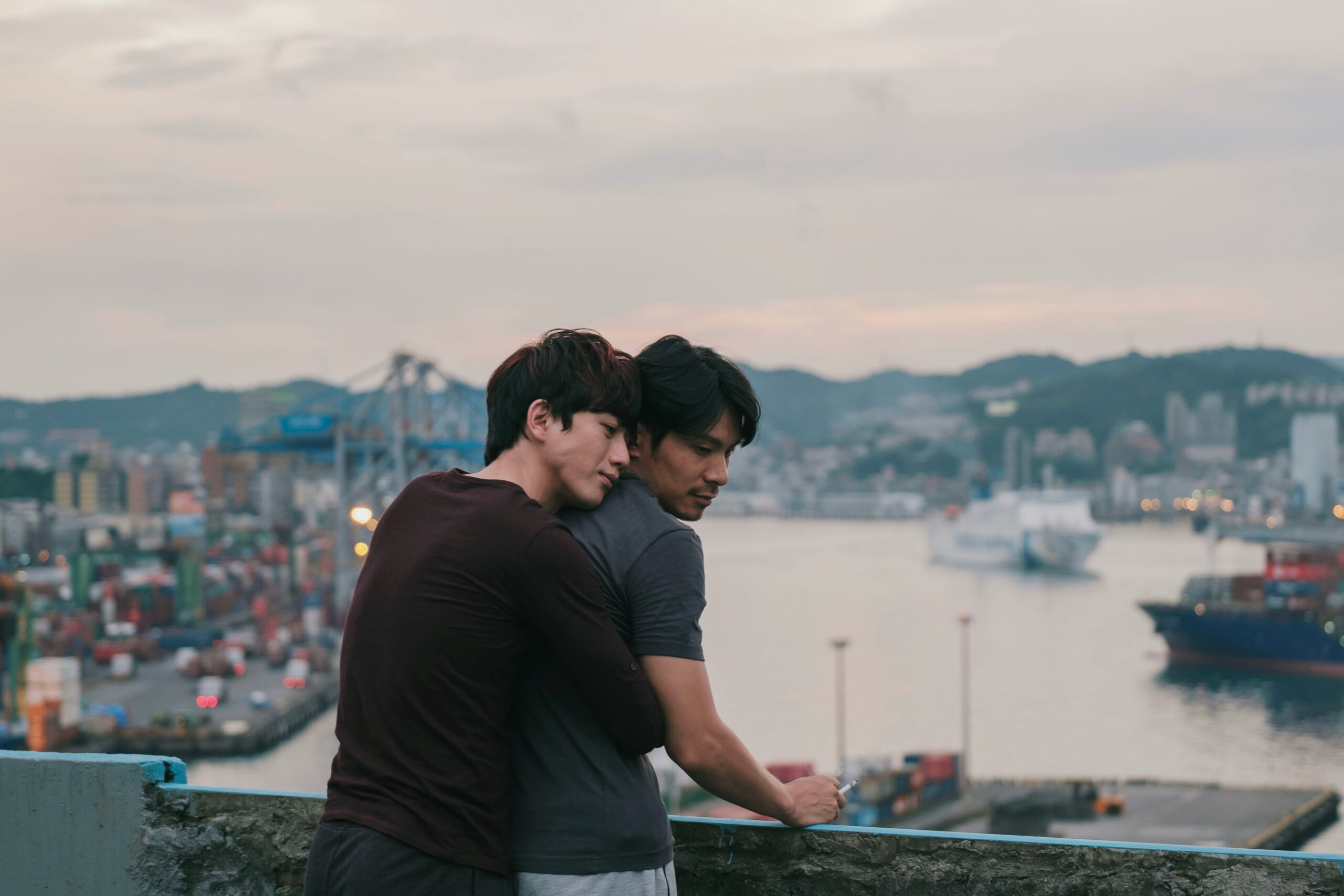 ---
20:30 Thursday 28 Oct
Midlands Arts Centre, Birmingham
Book Now
18:10 Monday 1 November
HOME, Manchester
Book Now
Koharu and Ayano share an apartment in Tokyo, but change comes to their lives when Ayano suddenly becomes pregnant, and Koharu makes up her mind to stay by Ayano's side and support her. Daughters challenges conventional ideas about what a family should mean, stimulating debate on whether a film needs to feature LGBT storylines in order to present an alternative queer perspective.
Dir Hajime Tsuda / Japan / 2020 / 104 min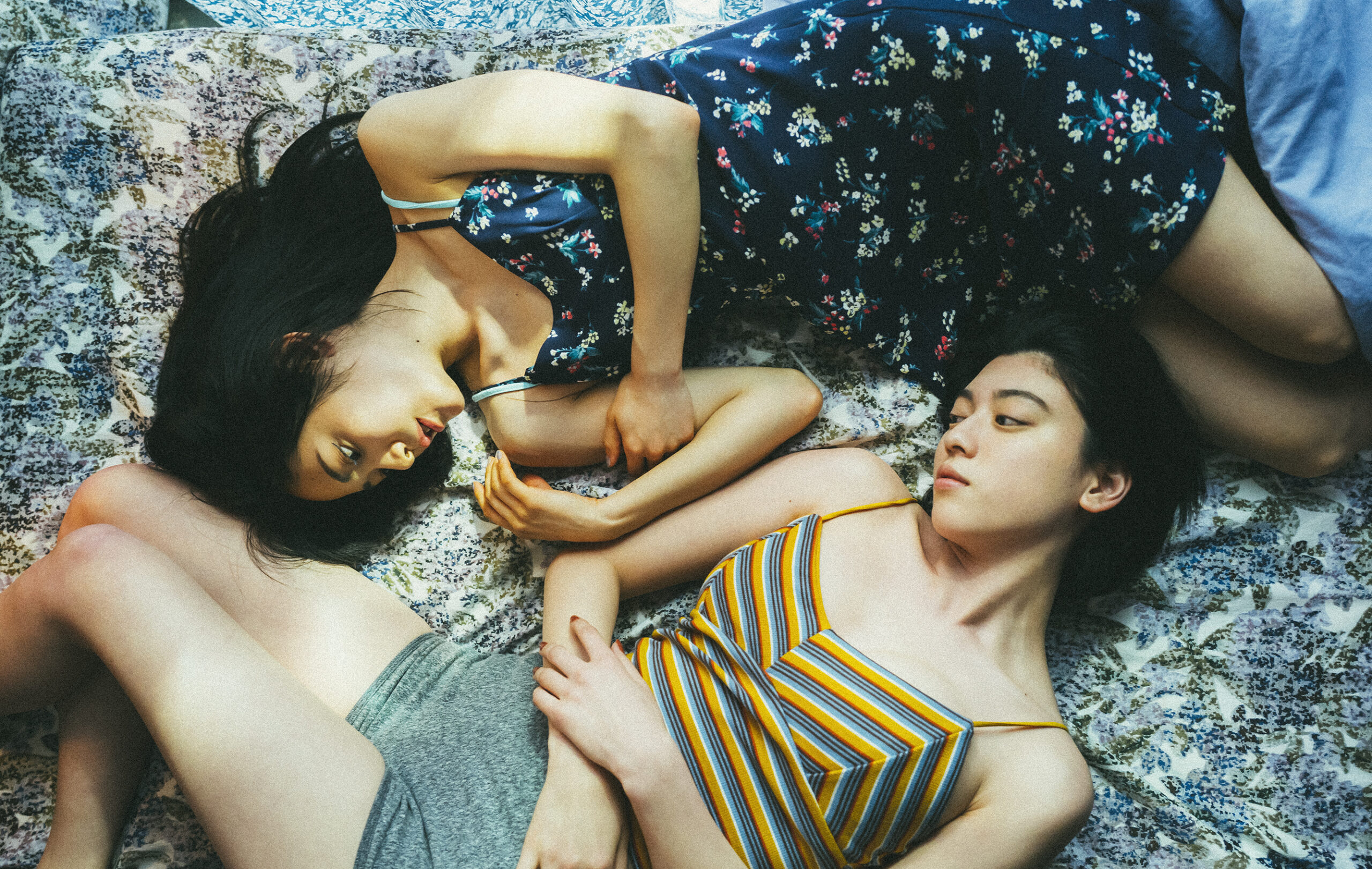 ---
18:00 Friday 29 October
Midlands Arts Centre, Birmingham
Book Now
Struggling to find a job to support his family, Chee-Beng reluctantly takes employment as a manager at 'Number One', a popular drag club. Soon, Chee-Beng is roped into joining the drag queens on stage. But to everyone's surprise, he instantly becomes the club's biggest sensation – something he is desperate to conceal from his family.
Dir Kuo-Sin Ong / Singapore / 2020 / 98 min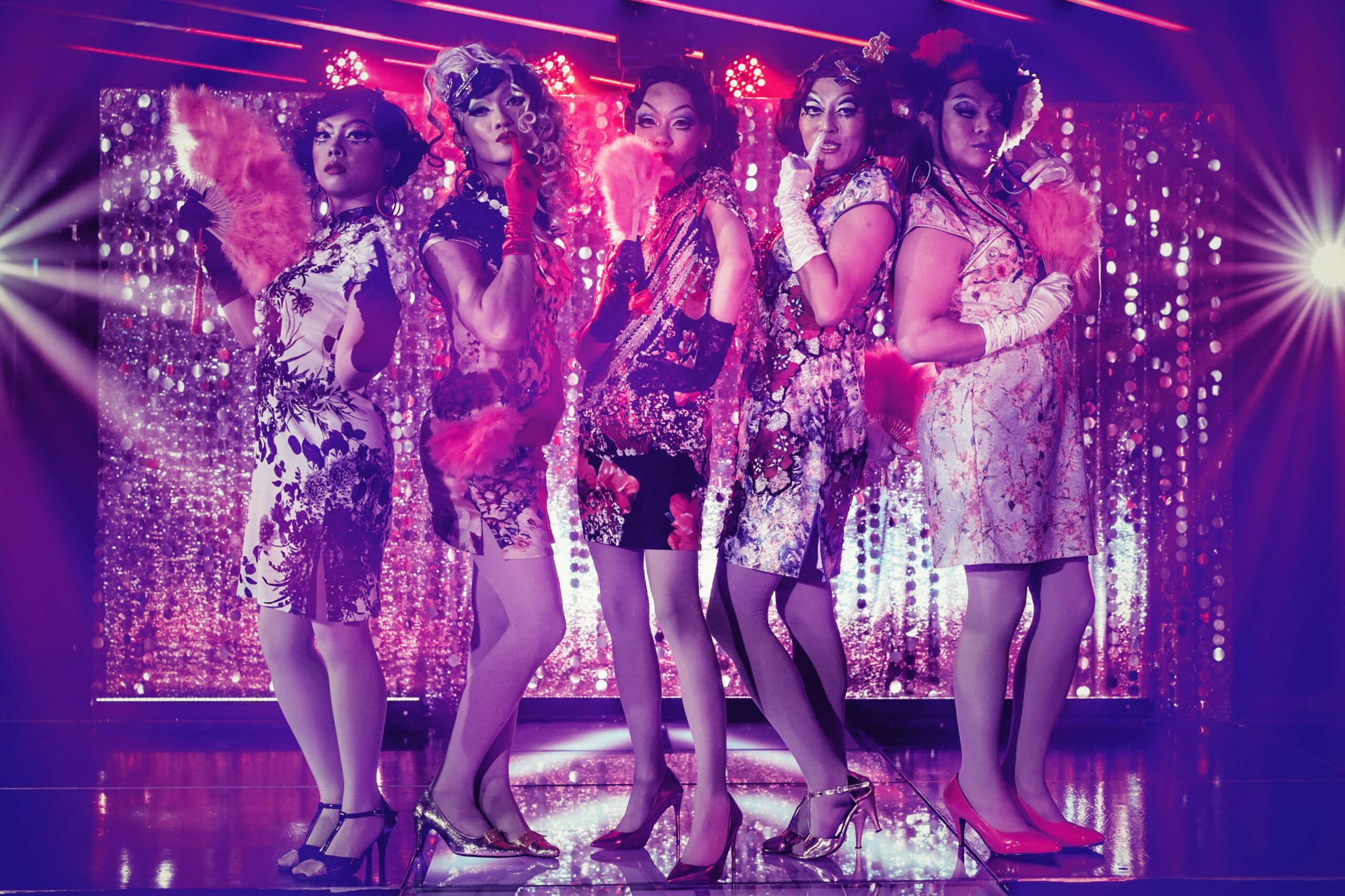 ---
Merry Christmas, Mr. Lawrence (戦場のメリークリスマス)
15:00 Saturday 30 October
Midlands Arts Centre, Birmingham
Book Now
20:15 Wednesday 8 December
Reading Biscuit Factory, Reading
Book Now
Nagisa Oshima's Palme d'Or-nominated masterpiece stars David Bowie as Major Jack Celliers, who in 1942 is captured by the Japanese and taken to a camp overseen by Captain Yonoi. As the pair become locked in an obsessive psychological battle, Lieutenant Colonel Lawrence develops a friendship with Sergeant Hara, a compassionate man beneath his cruel façade.
Dir Nagisa Oshima / Japan, UK / 1983 / 123 min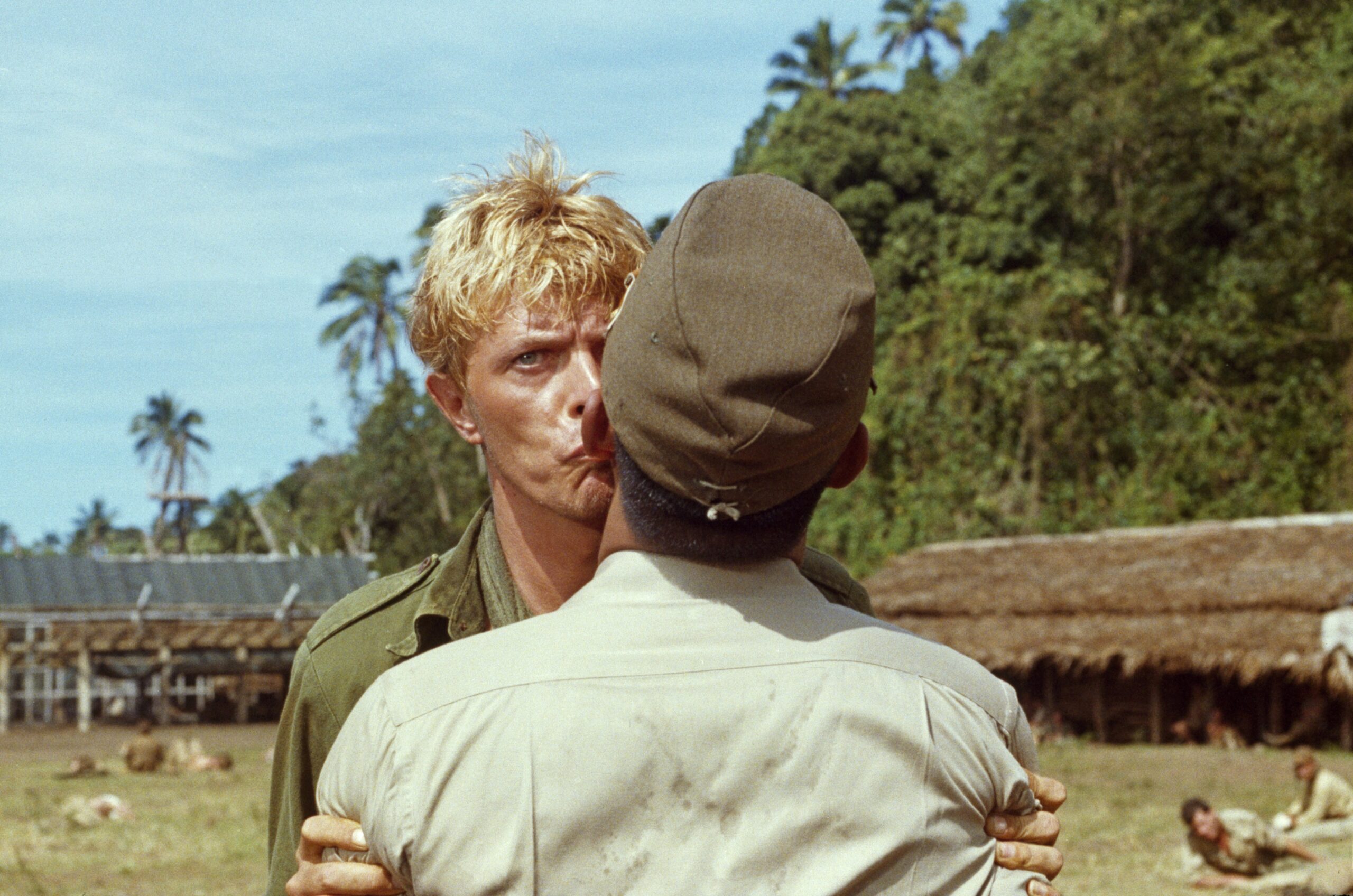 ---
Lan Yu (藍宇) – 20th Anniversary
17:45 Wednesday 3 November
Broadway Cinema, Nottingham
Book Now
Lan Yu is a passionate yet poignant portrait of a gay relationship, featuring outstanding performances from Liu Ye and Hu Jun. The film tells the story of Han-Dong, a successful businessman, and Lan Yu, a sensitive college boy, who first meet during a one-night stand. Stanley Kwan's film is a landmark in LGBTQ+ cinema.
Dir Stanley Kwan / Hong Kong, China / 2001 / 86 min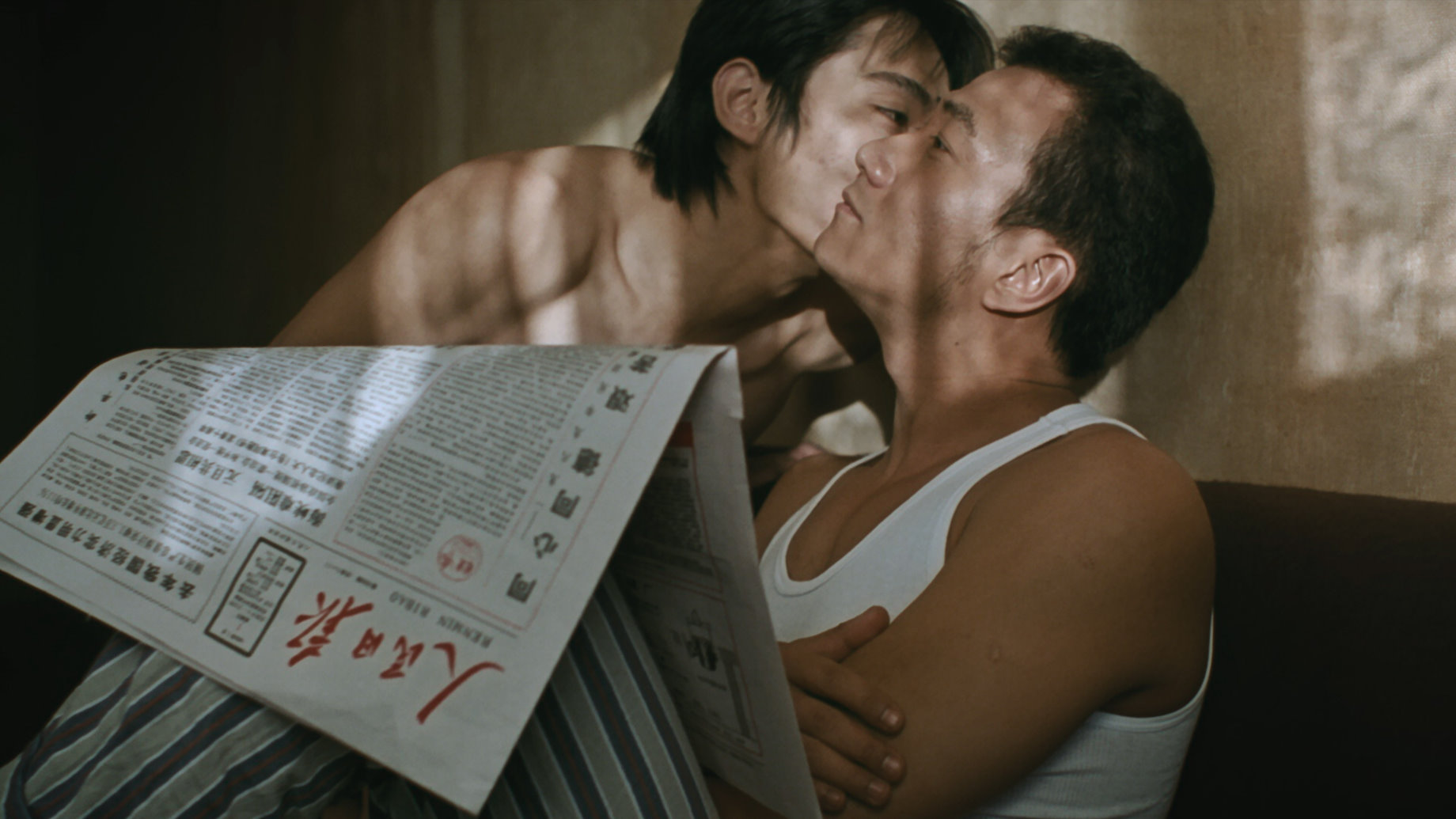 ---
18:00 Monday 8 November
Reading Biscuit Factory, Reading
Book Now
Trailblazing artists, activists, and everyday people from across the spectrum of gender and sexuality defy social norms in this kaleidoscopic view of LGBTQ+ culture in contemporary Japan. Featuring material from over 100 interviews conducted over three years, Queer Japan showcases a vibrant and inspiring group of people, sharing their experiences in their own words.
Dir Graham Kolbeins / US, Japan / 2019 / 100 min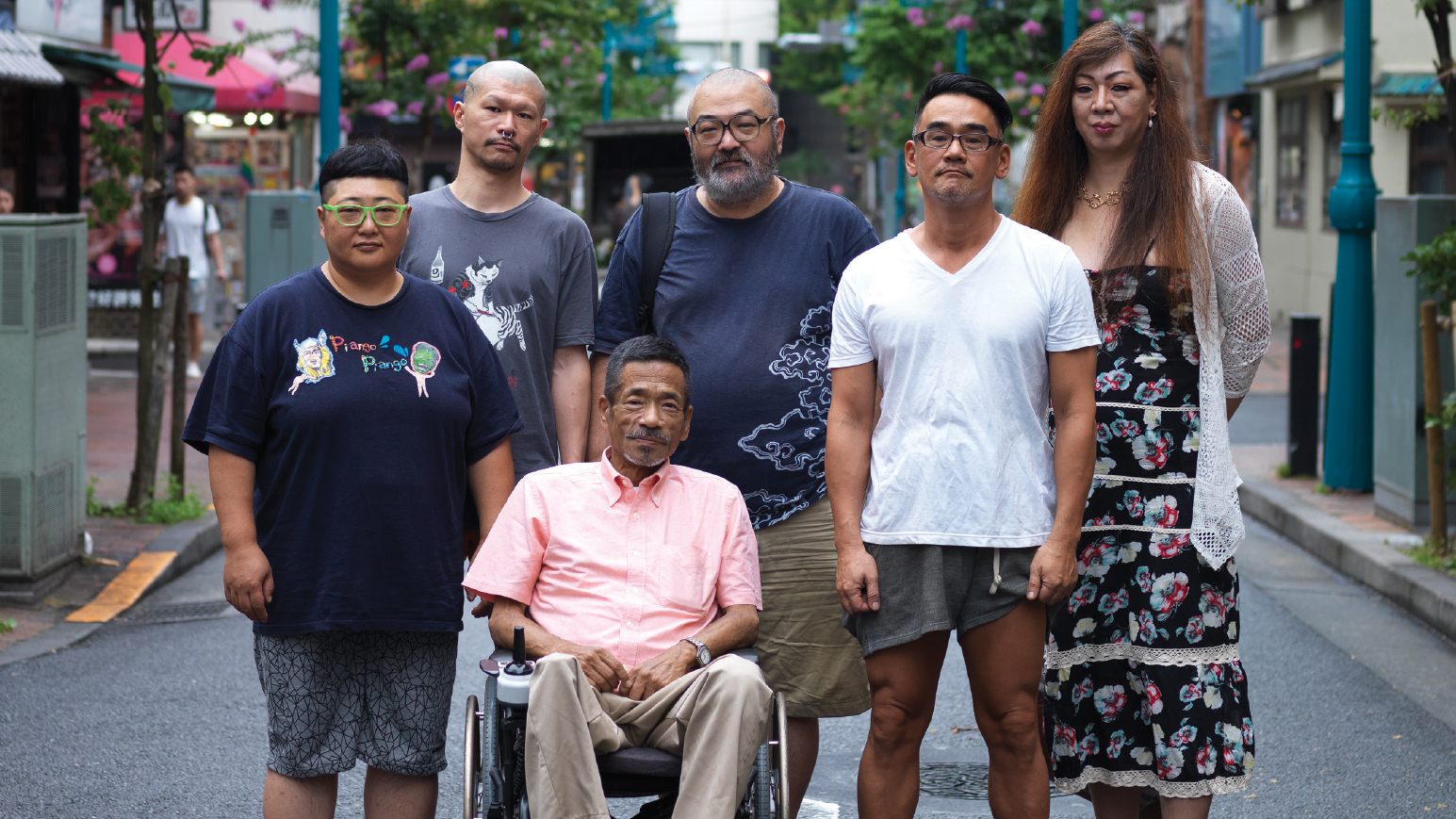 ---
12:30 Saturday 13 November
Fringe! Queer Film & Arts Fest – Rio Cinema
Book Now
Abandoned by her mother, Tomo heads for her uncle's home, where she finds him living with his beautiful girlfriend Rinko, a transgender woman. Rinko is warm and welcoming, and Tomo begins to realise that this is what a family should feel like. Naoko Ogigami's drama won awards internationally, including at the 67th Berlinale.
Dir Naoko Ogigami / Japan / 2017/ 127 min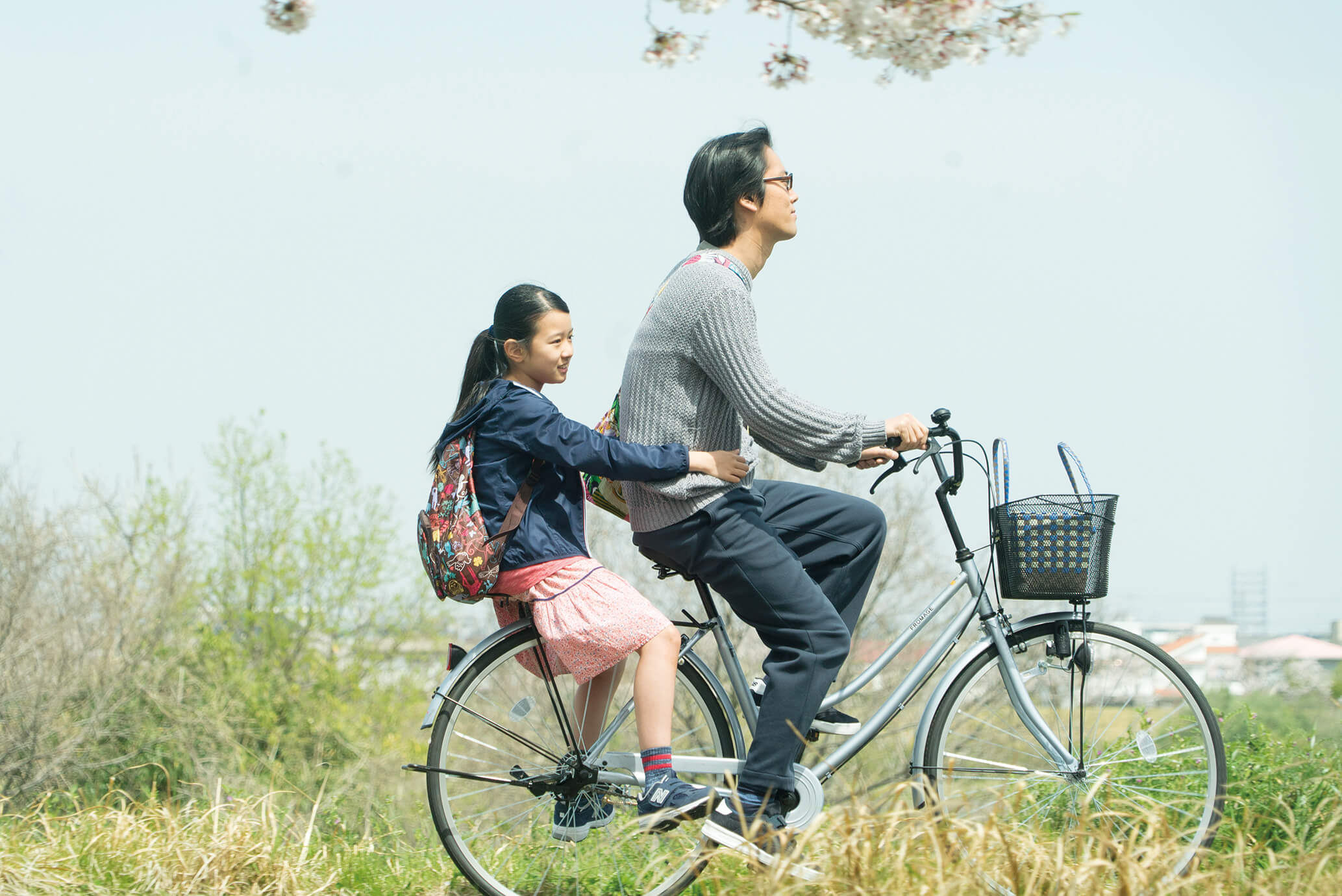 ---
15:30 Saturday 20 November
Filmhouse, Edinburgh
Book Now
17:45 Wednesday 8 December
Showroom Cinema, Sheffield
Book Now
Saebom finds a love letter sent from Hokkaido in Japan to her mother Yunhee. Curious about the mysterious, secret relationship, Saebom concocts a plan to find the sender of the letter. The award-winning Moonlit Winter is a heartfelt tale about a woman's revisiting of her hidden past.
Dir Daehyung Lim / South Korea / 2019/ 106 min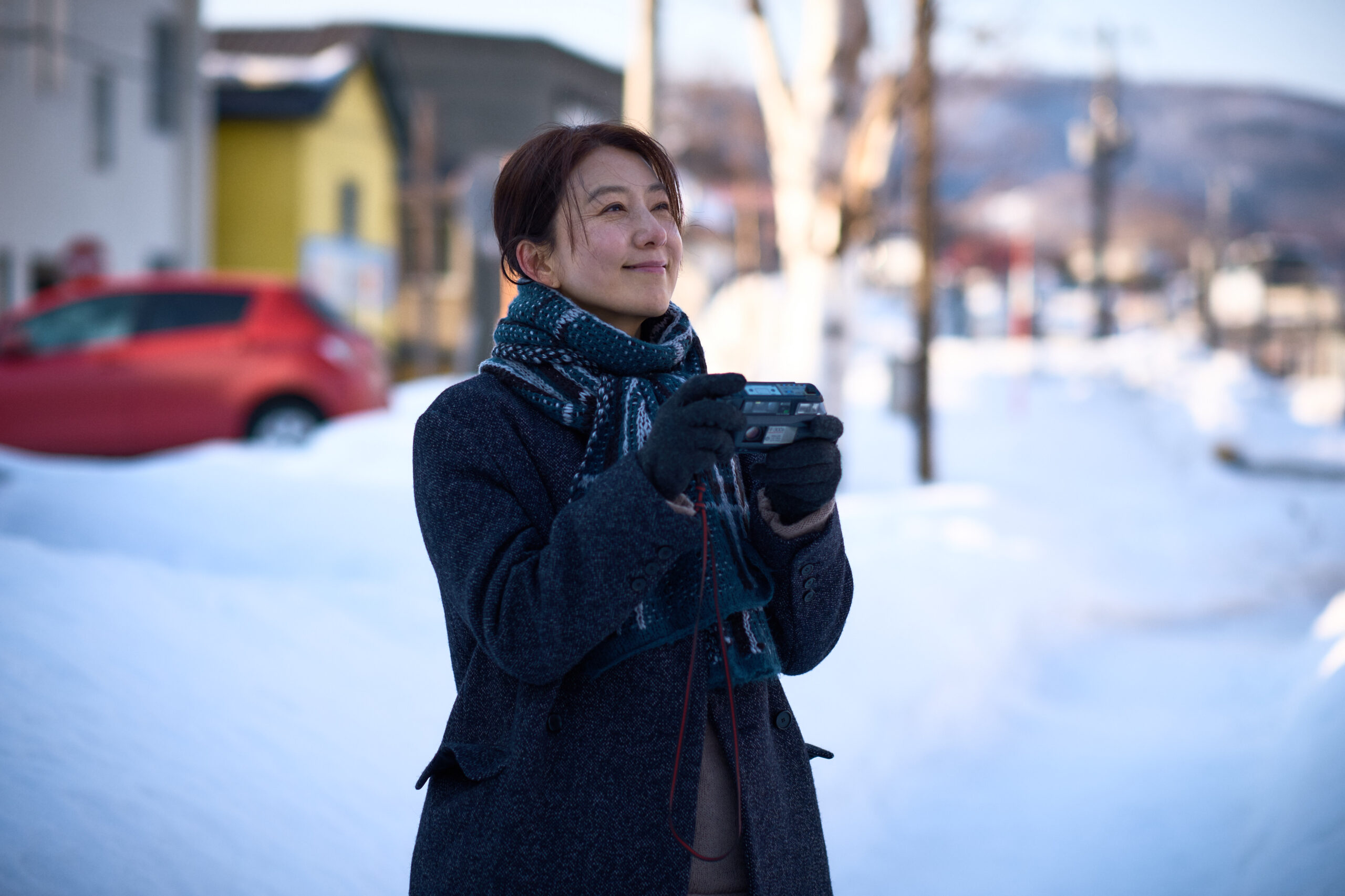 ---
15:20 Sunday 21 November
Filmhouse Edinburgh
Book Now
The handsome Kano Sozaburo is admitted to an elite samurai group. He is a skilled swordsman, but his physical beauty leads the members of the strictly male group to compete for his affections, generating tensions that threaten to become lethal. In his final film, Nagisa Oshima explores the ambiguous forms of masculinity that the samurai code concealed.
Dir Nagisa Oshima / Japan / 1999 / 100 min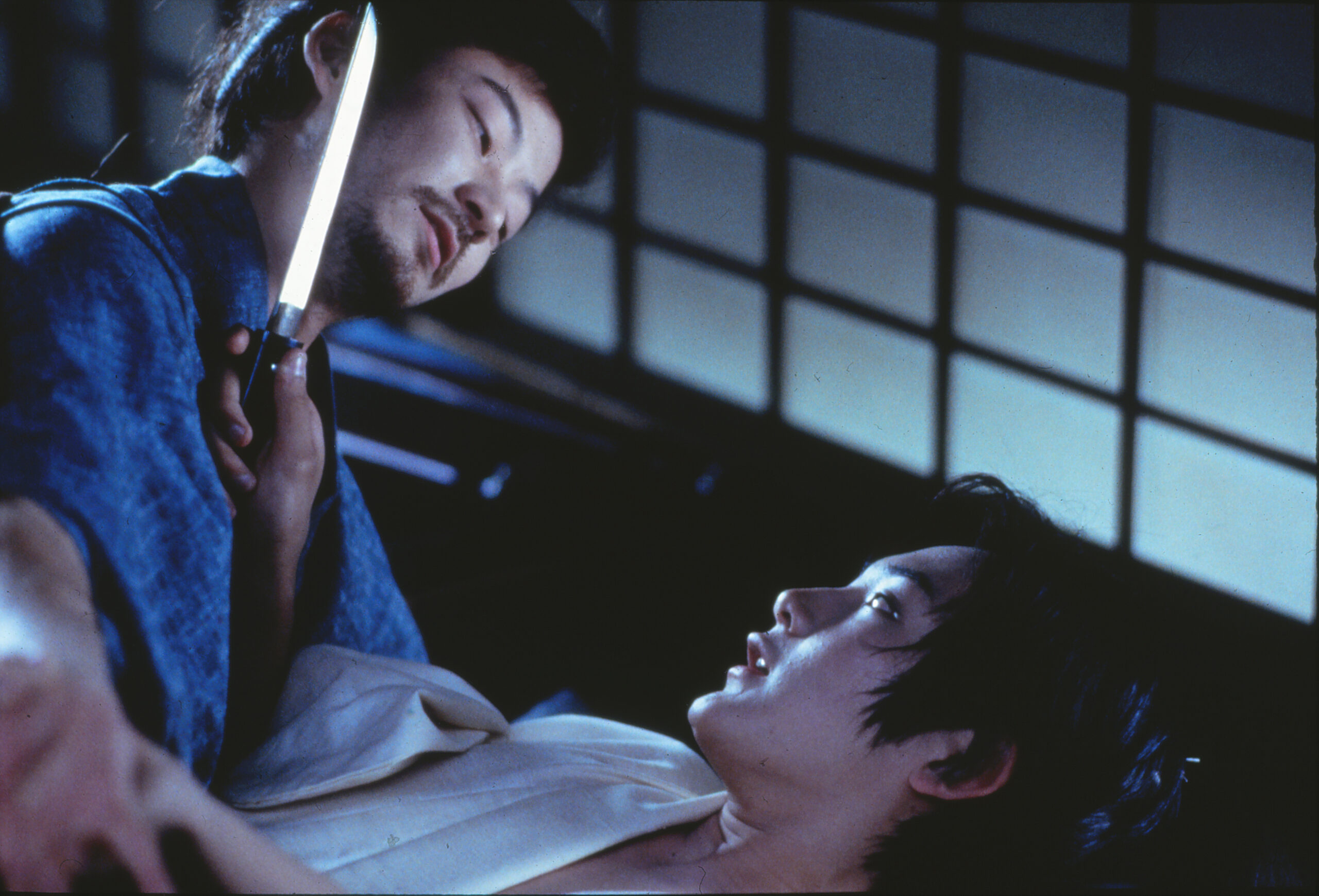 ---
Hush! (ハッシュ!) – 35mm, 20th Anniversary
20:15 Friday 3 December
Showroom Cinema Sheffield
Book Now
Asako sees the opportunity to become a mother by having a child with a gay man, Katsuhiro. He and his partner are initially astonished by her proposal, but gradually, they begin to open up to the idea of having a baby. The award-winning Hush! is a classic film in the history of Japanese LGBTQ+ cinema.
Dir Ryosuke Hashiguchi / Japan / 2001/ 135 min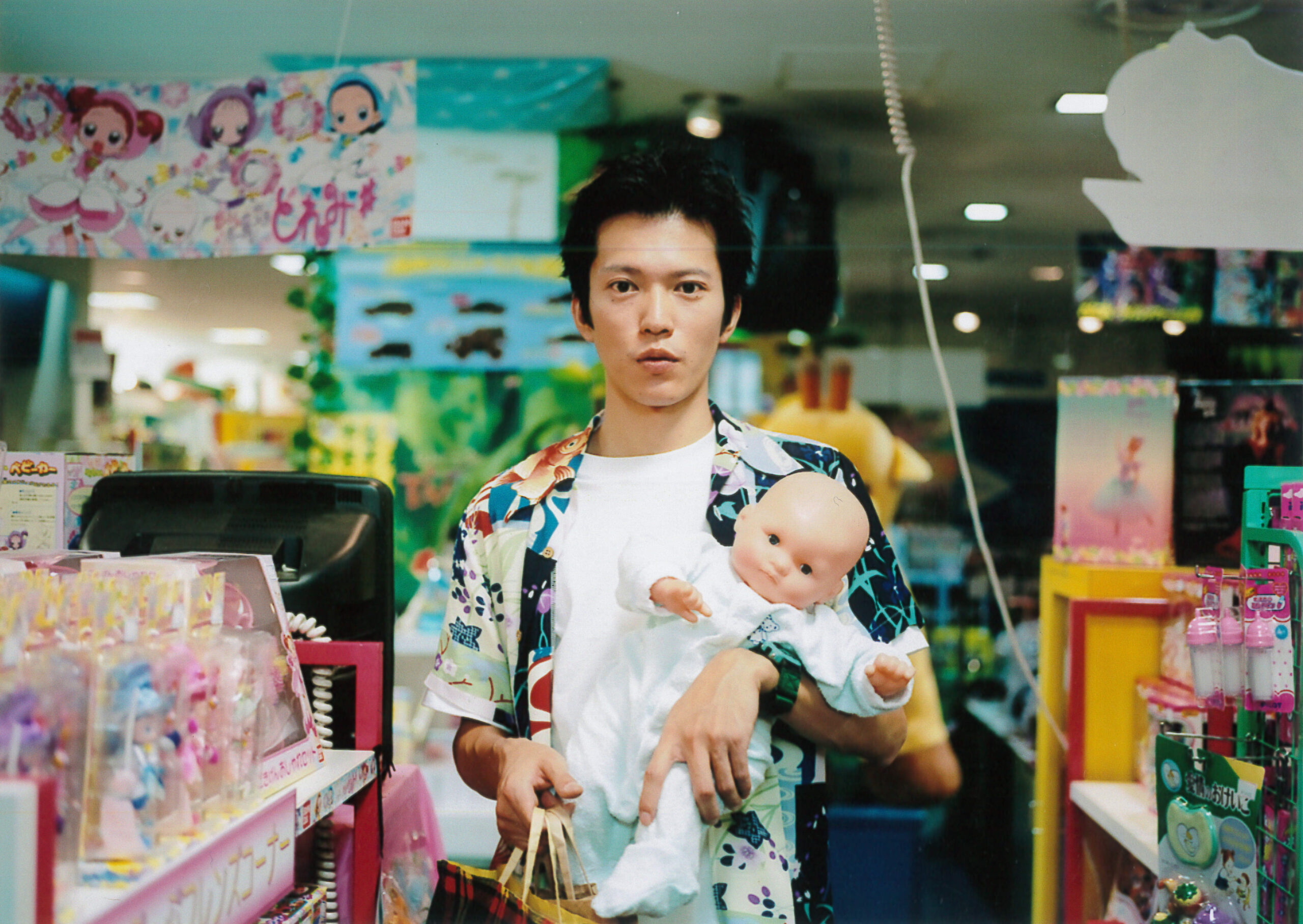 ---

The Japanese titles in this tour are part of Queer East 2021's Focus Japan programme which is organised in partnership with the Japan Foundation, with support from Great Britain Sasakawa Foundation, Daiwa Foundation and Japan Society. Screening as part of Japan 2021: 100 years of Japanese Cinema, a UK-wide film season supported by National Lottery and BFI Film Audience Network. bfijapan.co.uk
Days and Dear Tenant are supported by the Ministry of Culture (Taiwan), and Taiwan Tourism Bureau London Office.